Russian Revolution: Anzhi primed to upset Liverpool
by James Appell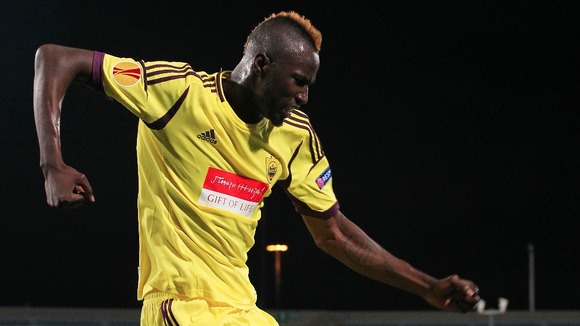 On Wednesday evening, ahead of their Europa League trip to face Liverpool, the Anzhi Makhachkala squad will visit the Hillsborough Memorial at Anfield to lay wreaths in memory of those who lost their lives that terrible day.
For a club who only came into existence two years after Hillsborough occurred, and one which, moreover, tore up whatever club traditions they had cultivated when they accepted billions of roubles-worth of investment from owner Suleyman Kerimov 18 months ago, Anzhi are showing a surprising appreciation of history.
But then the Russians have made a habit of exceeding expectations since Kerimov and his £4.5billion fortune arrived on the scene.
It was easy to dismiss Anzhi as archetypal nouveaux-riches when they signed Roberto Carlos and Samuel Eto'o, big names on even bigger salaries, and then proceeded to lavish yet more money in gifts upon their stars.
The 38th birthday present given to Roberto Carlos by Anzhi's owner, a £1.5million Bugatti Veyron, suggested a club which valued bling more than winning.
But things have changed at Anzhi, beginning with the arrival of celebrated coach Guus Hiddink. Off the pitch the excesses have, by and large, disappeared - though the club do continue to travel across Russia on private jets, and the players are not short of a penny or two. And on the pitch, Anzhi look a serious proposition, challengers for silverware and nothing like the overpaid, overhyped squad they had threatened to become.
After 12 games of Russia's domestic season Anzhi are top of the table, having won each of their last seven league games. They are unbeaten in 11 games in total, and Russians are finally waking up to the idea that the club could lift the title next summer.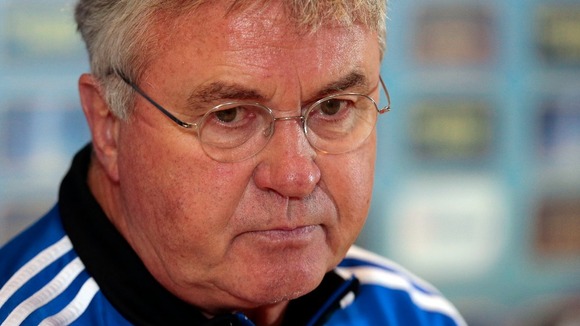 They should also make waves in the Europa League, which is why in some quarters the Russian club go into their match against Liverpool as - whisper it - favourites. Though midfielder Kamil Agalarov told the Sovetsky Sport newspaper this week that his main plan was to visit the Beatles Museum, Anzhi are quietly confident of bringing home an even more important souvenir in a win over Brendan Rodgers' side.
Samuel Eto'o will undoubtedly attract the most attention of the Anfield crowd, but Anzhi have an XI packed with quality.
Alongside Eto'o in attack, beanpole Ivorian striker Lacina Traore will give the Reds' centre-halves plenty to think about. Sebastian Coates, himself 6'6", would be the natural choice to mark Traore, but the 22-year-old has great feet and may prove too much to handle.
Behind him, Moroccan international playmaker M'bark Boussoufa, who leads the Russian league in assists with 8 from 11 matches, pulls the strings.
At the back former Blackburn defender Christopher Samba has shown why he was once the subject of interest from many of England's top clubs, proving an assured and capable leader. Samba's defensive abilities may well further compound Liverpool's current lack of firepower.
The only factor which may tip the balance of Thursday's tie in favour of the home side is the absence through injury of another of Anzhi's big names, midfielder Lassana Diarra. The former Arsenal, Chelsea and Portsmouth man, signed from Real Madrid in the summer, has been in sparkling form in Russia but suffered a knee injury which rules him out of the trip to Merseyside.
By coincidence, Hiddink, the man with the task of masterminding Anzhi's gameplan at Anfield, suffered a knee injury of his own in training last Friday - though his assistant Zeljko Petrovic admitted wryly: "Diarra's injury is more serious for us, as he actually goes out onto the field".
Still, Hiddink is fit to sit on the bench for the game against Liverpool, and his reassuring presence adds yet more credence to the idea that Anzhi might just walk away from Anfield with a victory.
If they do prevail, and become the first Russian side for 19 years to win on Merseyside, it would represent yet another remarkable chapter in the club's rapid rise.