Batson wants football unity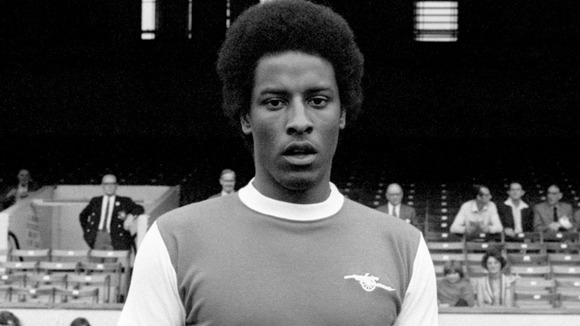 Former West Brom and Arsenal defender Brendon Batson has called on black players not to form a breakaway group from the Professional Footballers' Association, but believes it is vital their concerns are dealt with by the authorities.
Reading striker Jason Roberts was one of several leading players who refused to wear Kick It Out T-shirts at the weekend and says he and a group of players have been in talks with the PFA over the past year, since high-profile racism incidents involving Luis Suarez and John Terry, and have submitted recommendations which have not yet been acted upon.
Peter Herbert, who chairs the Society of Black Lawyers, said discussions about the formation of an organisation - with a working title of the Black Players' Association - were at an early stage.
Batson - who was the first black footballer to play for the Gunners' first team - believes creating such an organisation will do little to help their cause.
"I do feel football is a good example of an integrated industry but there are incidents which are prominent and we have to look at a way to address those situations. I'd be really disappointed if there was a split and I don't think there would be any benefit," he told BBC Radio Five Live.
"What we need to do is address the concerns of current black players, hear their voice and see if we can do something about it.
"We should be very proud of what has happened. Before you had National Front targeting black players and the volume of abuse at stadiums was horrendous."