Freedman: Ipswich deal was never on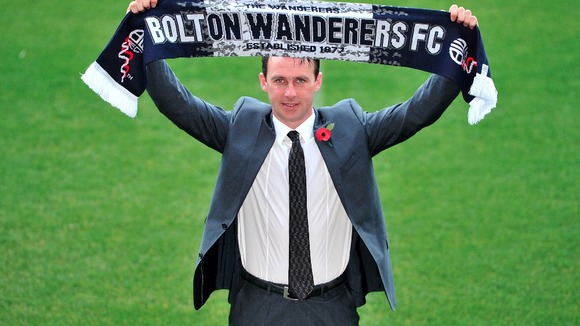 Dougie Freedman has rubbished claims he was the subject of an 11th hour approach from Ipswich before rubber-stamping his move to become Bolton's new manager.
Confusion surrounded Freedman's switch from Crystal Palace to become Owen Coyle's successor last week when the Selhurst Park outfit announced his departure on Tuesday - two days before Wanderers confirmed his arrival.
In the interim period, reports suggested Freedman had his head turned by fellow managerless npower Championship outfit Ipswich but the 38-year-old insists such talk was well wide of the mark and the product of rumours on social networking site Twitter.
"Listen, I understand that these days you've got 24-hour news channels and I understand you've got to cover some news - that's certainly not a problem for me," he said.
"What I won't do is comment on 12-year-olds, or even older, tweeting that I'm supposed to be going to Ipswich and the whole media circus that goes into it.
"I shook the chairman's hand on the Tuesday and it was a deal done, it's as simple as that. That's what kind of a guy I am. There was no second thoughts of anything else."
Meanwhile, Ipswich are currently interviewing a shortlist of candidates for their vacancy.
Town chief executive Simon Clegg told the club's official website: "We received a number of applications for the manager's position from many well respected names in football."
"Having sifted through the applicants, we have now drawn up our shortlist and interviews are underway."