AVB slams 'worst performance of the season'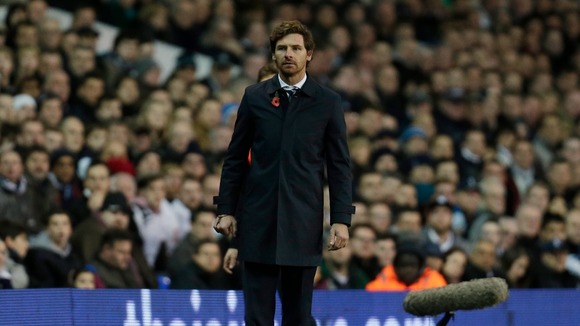 Andre Villas-Boas admits his team put on their worst performance of the season as Tottenham slumped to a shock 1-0 defeat to strugglers Wigan at White Hart Lane.
Tottenham went into this game having won five of their previous six Barclays Premier League matches, but they struggled throughout this afternoon's clash with the Lancashire minnows.
Wigan goalkeeper Ali Al-Habsi was a spectator for much of the encounter in north London, and Villas-Boas' men were very fortunate that Ben Watson's strike was the only goal they conceded.
Spurs' passing was poor, they failed to create any meaningful chances, and overall they looked a pale imitation of the side that had held on courageously at Southampton last weekend.
The performance, which drew an outcry of anger from the home fans - who also disagreed with Villas-Boas' decision to substitute Jermain Defoe - was way below what the Portuguese expects.
"It was maybe our worst performance of the season," said Villas-Boas, who saw his team booed off against Norwich and West Brom earlier in the campaign.
"We didn't manage to keep the ball or pass well. We couldn't recognise ourselves today.
"Wigan were superior. Our chances weren't clear cut. There are various reasons why we played like this.
"The opponents were sharp and aggressive. We kept making mistakes. We played more with the heart rather than the head."
Spurs keeper Brad Friedel had already pulled off two top-drawer saves to deny Shaun Maloney before the American's goal was breached in the second half.
Friedel flapped at Maloney's corner under the bar and the ball fell straight to Watson, who drove in from close range.
The home support, who were already angry at their team's showing in the first half, turned on their team's manager moments after the goal went in when Villas-Boas took off Defoe and brought on Emmanuel Adebayor to partner Clint Dempsey up front.
The Spurs fans booed the decision and chanted Defoe's name as he sauntered off the pitch before grabbing his coat and disappearing down the tunnel.
Villas-Boas explained the decision to the in-form striker afterwards, and insisted he understands the fans' angst.
"We understand that they can show their frustrations," the 35-year-old said.
"We don't do things to punish them or for the fans to show revolt. We do things for the benefit of the team.
"They want the win, but we want the win as much as them. We respect them."
Defoe has scored seven goals for club and country this season, but looked poor today.
"We (Villas-Boas and Defoe) spoke briefly afterwards," the Spurs boss said.
"It was obviously disappointing for him to come off since he has been on a good goal-scoring run, but the team is also important.
"We don't make the change to punish him. We make the change to improve things."