Shevchenko offered Ukraine job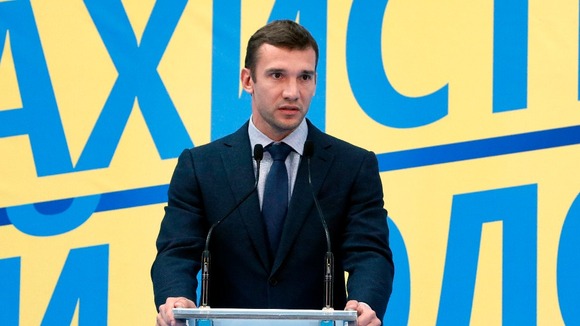 Former Dynamo Kiev, AC Milan and Chelsea striker Andriy Shevchenko has been offered the role of Ukraine national team head coach.
Ukrainian Football Federation (FFU) president Anatoly Konkov confirmed that Shevchenko was the preferred candidate to replace Oleh Blokhin, who has been offered the manager's job at Dynamo Kiev.
"Andriy has been schooled at famous clubs such as Dynamo Kiev, Milan and Chelsea, under some legendary coaches - Valery Lobanovsky, Carlo Ancelotti and Jose Mourinho," Konkov said in a statement on the FFU's official website.
"He has had the unique opportunity to acquire for himself their talent, their knowledge and their experience."
Video: Shevchenko stars as Ukraine beat Sweden at Euro 2012
Konkov also suggested that Shevchenko's youth - at 36 he is 24 years Blokhin's junior - would work in the country's favour."Remember that Josep Guardiola, who nobody knew as a coach, achieved some amazing results in just a few years," Konkov said."I am sure that Shevchenko will also reach the footballing heights as national team coach, he has enough experience and character to do so."For its part the Federation will guarantee all necessary help in his work with the national team."Shevchenko retired from football in the summer following Ukraine's elimination from Euro 2012, having captained his side on home soil. He scored 48 goals in 111 appearances for his country.Since retirement Shevchenko has also attempted to launch a political career, standing for the Ukraine - Forward party in recent elections.It now appears, however, that Shevchenko, who famously flopped after signing for Chelsea for £30.8million, is set for a coaching career.