AFC Wimbledon fans to boycott MK Dons clash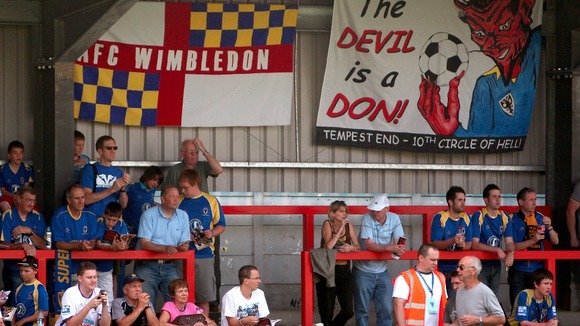 Hundreds of AFC Wimbledon supporters are set to boycott their FA Cup second-round clash with MK Dons.
The fixture Wimbledon were dreading became a reality last night when MK Dons beat non-league Cambridge City 6-1 in their first-round replay.
Next month's clash will be the first time the teams have met since the original Wimbledon, FA Cup winners in 1988, were relocated to Milton Keynes 10 years ago.
AFC Wimbledon, who formed in 2002 in the wake of that controversial move and have since been promoted five times to reach League Two, have already said they will grudgingly fulfil the fixture.
But Simon Wheeler, chairman of the Independent Wimbledon Supporters Association, will not be there to see it.
Wheeler told Press Association Sport: "This has reopened a lot of scars. We never wanted this to happen and frankly I feel numb.
"I won't be going and I know lots of other fans won't be going. Personally I would rather take my girlfriend's mother to the garden centre than go to that game."