Sterling and Osman mind the age gap for England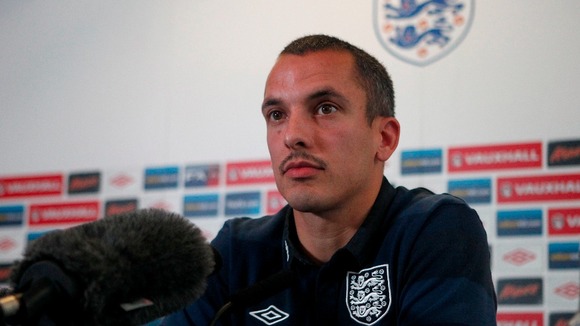 Leon Osman and Raheem Sterling will combine to register an unusual landmark when they make their England debuts with nearly 14 years separating them in tonight's friendly international in Sweden (live on ITV1 and ITV.com).
Everton's Osman, at 31 years and 181 days and Liverpool's Sterling, at 17 years and 342 days, will create the biggest age gap between Three Lions debutants since the Second World War.
England head coach Roy Hodgson is also handing a first cap to Tottenham's Steven Caulker - an Under-21 team-mate of Sterling - as he opted to name his team 24 hours ahead of kick-off.
Hodgson said: "Leon Osman has been performing regularly and well for Everton but has been passed over (by England).
"I thought it was time to give him a chance because he has been one of the unsung heroes of a very good football club and a very good football team.
"He is a very energetic player and the fact he is 31 surprises me because he plays like a much younger man. Let's hope that continues and I won't have to worry about his birth certificate."
Caulker will make his first international appearance for England since the appalling scenes during the Under-21 clash in Serbia which have seen him facing criminal charges in the country.
Sterling, 17, will become England's fifth youngest international in history. Since the start of the 20th century only Theo Walcott and Wayne Rooney earned senior England honours at a younger age.
Hodgson said: "In some of the Liverpool games I have seen, he has pretty much been the star player."