Banning orders: Chelsea and Man Utd top the 2011-12 list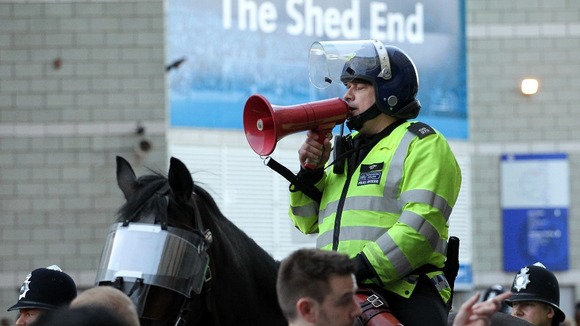 Chelsea and Manchester United fans were handed the most football banning orders in 2011-12 according to figures released by the Home Office.
A total of 493 fans were banned from stadiums in England and Wales in the year to 9 November 2012, of which 28 were Chelsea supporters and 24 were fans of Manchester United.
Third in the list were League Two Bradford City, 22 of whose fans were subject to banning orders in 2011-12.
Middlesbrough fans were the worst offenders among Championship clubs, with 19 banning orders handed down.
And in League One 11 Sheffield United fans were banned in 2011-12, the most in the division.
In total there are 2,750 banning orders currently in operation in England and Wales, with fans of Cardiff City subject to a total of 135, the highest figure in the Home Office survey.
But in more positive news the latest figures also demonstrate that arrests at football matches have fallen by a quarter compared to the figures for 2010-11.