Opinion: Zlatan not just for football hipsters
by Ollie Irish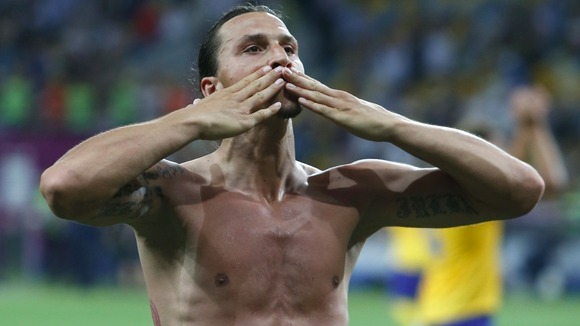 Everyone wants a piece of Sweden star Zlatan Ibrahimovic after his four-goal performance against England. But there's more than enough Ibra to go around, says ITV Football editor Ollie Irish.
You can't move on Twitter for Zlatan Ibrahimovic fans. They're everywhere in the afterglow of the Sweden captain's virtuoso display against England. This will appall football hipsters – the equivalent of music fans who always insist they saw the band "way before they were big, in a tiny venue above a pub" – who claim to have loved Zlatan back in the day, when he was running rings around Eredivisie defences for Ajax.
Zlatan is not as consistent as Messi and Ronaldo, but he is equally talented (in his own mind, especially) and far more interesting as a person. Away from the pitch, he loves to bait reporters with Sahara-dry wit. His autobiography was recently shortlisted for a highbrow literature prize in Sweden. In it, he reminds us, brilliantly, that "An injured Zlatan is a pretty serious thing for any team."
World-class footballers who are this entertaining are beyond rare. So it doesn't matter if your beloved Zlatan t-shirt is faded and torn from years of use, or if you discovered him long after he got big enough to fill stadiums. A footballer possessed of the nerve to try thisin front of thousands of people, and then pull it off, is a gift to every football fan.