Capello reveals cheeky Messi bid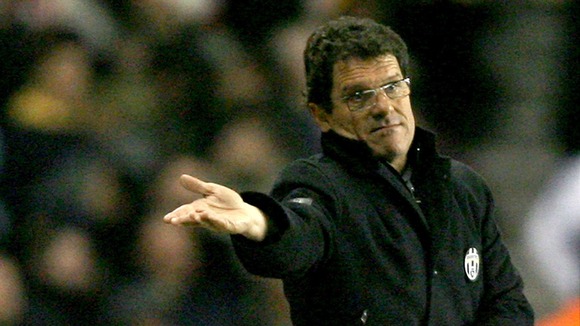 Russia coach Fabio Capello has revealed he once made an audacious attempt to sign 16-year-old Lionel Messi for Juventus.
Messi has established himself as one of the game's greats, but nine years ago his future at Barcelona was in doubt after he was initially denied a Spanish passport, preventing him from playing as an EU-registered player.
And Capello, then coach of Juventus, came calling with an offer.
"I immediately understand that this 16-year-old kid would grow up to be a great footballer," Capello told Russian newspaper Sport Express.
"At that time Frank Rijkaard was coach of the Catalans. He was my pupil, he played under me for Milan.
"I decided to go fishing. 'Frank,' I said to him casually. 'Listen, you couldn't lend this kid to Juventus could you? Let's say for a year. He's no use to you, as an Argentine he can't play for you because of the strict limit [on foreigners].'"
But the former England manager was left disappointed.
"Rijkaard is no fool," Capello continued. "He shook his head. 'We'll think of something! Maybe we'll get him a passport.'
"Soon after that Messi got a Spanish passport and was able to play for Barcelona without any problems."