Juve and Chelsea's famous five
by Adam Digby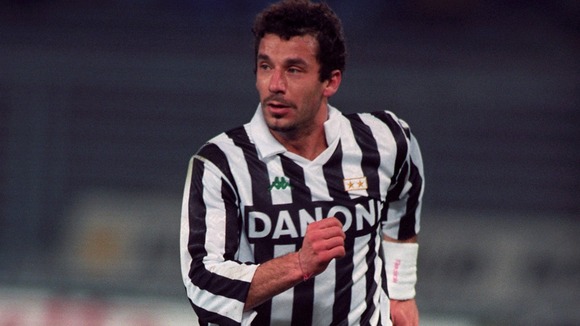 As the current Champions League holders prepare to take on the Old Lady in Turin (watch the game live on ITV on Tuesday night), Italian football writer Adam Digby profiles five big names who have represented both Juventus and Chelsea in recent years.
The Boss: Carlo Ancelotti
Now at Paris Saint-Germain, the former AC Milan Coach has taken charge of both sides, managing only two successive second-place finishes in Serie A with Juve in the late nineties. Sandwiched between two successful spells for iconic coach Marcello Lippi, Ancelotti struggled in Turin despite the presence of world-class players such as Zinedine Zidane, Alessandro Del Piero and Edgar Davids. He fared better at Chelsea, leading them to their first ever domestic double but he ultimately failed to deliver in the Champions League and was relieved of his position by ruthless Roman Abramovich.
The Skipper: Gianluca Vialli
Another player with history in the European Cup, Vialli arrived in Turin shortly after his Sampdoria side lost the 1992 final to Barcelona at Wembley for a then world-record fee of £12.5 million. He left four years later having won a league title, an Italian Cup, the UEFA Cup and then captaining the side to victory in the 1996 Champions League. He became one of the first and highest-profile players to exploit the Bosman ruling and eventually became manager of Chelsea, winning four trophies during his time at Stamford Bridge.
The Serial Winner: Didier Deschamps
Famously dismissed as a humble 'water carrier' by Eric Cantona, Deschamps made a career of lifting trophies, winning no fewer than ten major honours during a five-year spell at Juventus, the majority of which he spent playing alongside Vialli. He left Juve for Chelsea and was part of his former team-mate's FA Cup-winning side before retirement and the start of a coaching career which now sees him in charge the French national team. He also took charge of Juventus following their 2006 relegation, guiding the club back to Serie A with ease, in the process cementing his hero status in Turin.
The Forgotten Man: Pierluigi Casiraghi
Casiraghi was already something of an enigma at Juventus before he suffered an unfortunate career-ending injury after moving to Chelsea – fans of both clubs could be forgiven for forgetting he ever wore their colours. He scored a memorable goal for Juventus in their 1990 UEFA Cup win over Fiorentina but struggled to become a regular scorer and, by the time he moved on, had found the the net just 37 times despite in 146 appearances. Five years later he arrived in London, but a collision with Shaka Hislop left him requiring no fewer than ten operations from which he would never recover.
The Outcast: Adrian Mutu
Romanian striker Mutu arrived at Chelsea for a staggering €22.5 million as part of Roman Abramovich's first big transfer splash under Claudio Ranieri and started well, with four goals in five games, looking worth every penny laid out to bring him to Stamford Bridge. He fell out with Jose Mourinho however, eventually having his contract ripped up after a number of incidents, culminating in his testing positive for cocaine in 2004. He joined Juve when the subsequent ban expired, eventually resulting in Chelsea being awarded £13m in damages to be paid by the player. He also left Juventus under a cloud, quitting the club following their enforced relegation.
Adam Digby is the Italian Football Correspondent for ESPN, co-founder of JuventiKnows.com and host of the Il Verdetto del Campo podcast. Follow him on Twitter.