Redknapp to be offered Ukraine job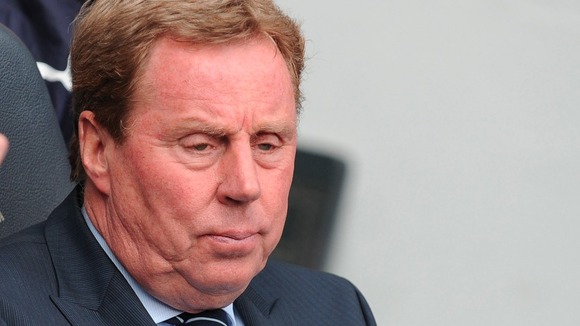 Former Tottenham manager Harry Redknapp has emerged as the favourite to take over as manager of the Ukraine national team.
After Andriy Shevchenko rejected the opportunity to take the role, the Football Federation of Ukraine (FFU) have opted to approach Redknapp, who has been out of work since parting company with Spurs at the end of last season.
"In my opinion Redknapp has a lot of authority among the national team players," Mikhail Fomin, head of the FFU's national team committee, told the federation's official website.
And Fomin also spoke highly of Redknapp's abilities.
"He has plenty of experience, coaching expertise and ability to motivate players," he said.
"At every club which he has managed Redknapp has very quickly improved the quality of play and made meaningful progress.
"Today he is one of the best English coaches."
Redknapp, 65, has been linked with several jobs since the summer, not least at QPR, where fans held up a banner during Saturday's home defeat to Southampton pleading for him to rescue the club from relegation.
But the news that Redknapp may be offered the job has been met with criticism in some quarters.
"To be honest, the news that Redknapp might manage Ukraine disappoints me," former USSR international and Ipswich Town defender Sergei Baltacha told Sport Express.
"It's nothing to do with his ability as a coach, I have no doubt about his professionalism. But in spite of the fact that Redknapp is considered one of the best coaches in modern English football, a national team - which, incidentally, Harry has never managed - is a totally different level.
"Surely Ukraine has managers who are good enough to coach the national team," Baltacha added.
Ukraine are currently without a permanent head coach after the departure of previous incumbent Oleh Blokhin, who was offered the Dynamo Kiev job in September.