Abramovich wants quick appointment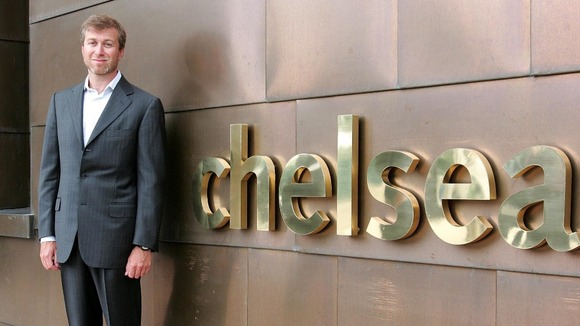 Roman Abramovich is aiming to appoint a replacement for Roberto Di Matteo by the end of today after ruthlessly sacking another Chelsea manager in the early hours of this morning.
Press Association Sport understands Blues owner Abramovich has identified the man he wants to bring in, with Rafael Benitez the bookmakers' favourite to land the job.
Abramovich is keen to have someone in place before Sunday's crunch Barclays Premier League game against Manchester City and Chelsea hope to make an announcement before tomorrow.
Pep Guardiola is said to be Abramovich's number one target amid reports the Russian will try to convince the former Barcelona boss to end his one-year sabbatical early.
If he fails, Abramovich will have to appoint a stopgap measure, with Benitez and Avram Grant favourites to fill the void left by Di Matteo.
Former Liverpool manager Benitez was quizzed in Abu Dhabi this morning about whether an approach had been made.
He told Sport360: "You ask directly, I cannot answer directly.
"In football, a lot of people are talking so we will see what happens in the next few days.
"I am looking for a club that can challenge for trophies and Chelsea is one of these clubs.
"I have to talk with my agent and see what he has been doing the last couple of days. But I am just trying to go to a team that can win."
That was much the same as Benitez said earlier this year when he was heavily linked with the job prior to Di Matteo's appointment as caretaker manager.
That proved to be the most spectacularly successful decision of Abramovich's time at Chelsea, with the Italian masterminding the greatest climax to a season in the club's history.
But not even delivering Abramovich's Holy Grail of the Champions League - as well as the FA Cup - could spare Di Matteo becoming the eighth manager jettisoned by the owner.
Last night's 3-0 defeat at Juventus - which left the Blues on the brink of surrendering the European Cup - was the final straw for Abramovich, who it is understood had already been considering wielding the axe following an alarming slump in form.
He wasted little time after Di Matteo's radical tactics and team selection backfired spectacularly in Turin, where Chelsea suffered their heaviest ever Champions League group stage defeat to leave them facing becoming the first holders to crash out before Christmas.
Abramovich instructed chairman Bruce Buck and chief executive Ron Gourlay to deliver the bad news, which they did at around 4am at the club's training ground following the team's return flight to London.
It is understood Di Matteo was far from shocked by the decision and had already said what amounted to a farewell to some of his players prior to the meeting.
Chelsea waited until 9am to confirm his departure, saying in a statement: "Chelsea Football Club has parted company this morning with manager Roberto Di Matteo.
"The team's recent performances and results have not been good enough and the owner and the board felt that a change was necessary now to keep the club moving in the right direction as we head into a vitally important part of the season.
"The club faces a difficult task ahead in qualifying for the knockout stages of the Champions League, as well as maintaining a strong challenge for the top of the Premier League while competing in three other cup competitions.
"Our aim is to remain as competitive as possible and challenge strongly on all fronts.
"The owner and the board would like to thank Roberto for all he has done for the club since taking over in March.
"Roberto helped guide us to an historic Champions League victory and a seventh FA Cup. We will never forget the huge contribution he has made to this club's history and he will always be welcome at Stamford Bridge.
"The club will be making an announcement shortly regarding a new first team manager."
On paper, Di Matteo's sacking looks the harshest of Abramovich's near-decade at Stamford Bridge and it is understood the Russian was warned it could result in a backlash.
But he was never 100% convinced Di Matteo was the man to implement his vision of seeing 'Barcelona in blue shirts', despite rewarding the Champions League triumph with a two-year contract.
That deal had a clause that allowed both parties to review the arrangement next summer and it was unclear today whether Di Matteo was entitled to be paid for the remainder of that agreement if he fails to find work in the next 18 months.
Chelsea will almost certainly stop paying him the moment he finds work, which is unlikely to take too long for a man with his new-found pedigree.
He could be followed by assistant Eddie Newton who, as of this morning, was still in a job.