Athletic Bilbao may not travel to Israel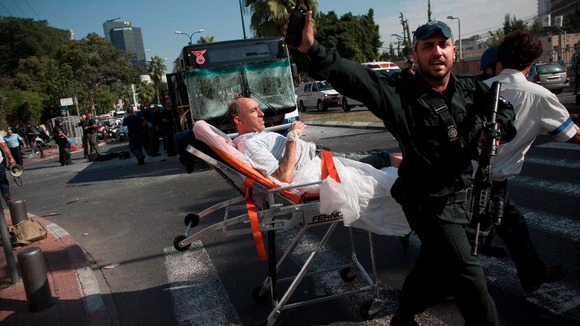 Athletic Bilbao are discussing with UEFA whether to have their Europa League group stage match away to Israeli side Hapoel Kiryat Shmona postponed amid ongoing violence in the region.
On Wednesday morning an explosion on a bus in Tel Aviv resulted in 20 casualties, while overnight the Israeli Defence Force continued its attack on Hamas positions in the Gaza Strip.
Athletic are due to travel this lunchtime for Thursday's Europa League match, flying into Tel Aviv's Ben Gurion airport, but are now in negotiations with UEFA over whether the match will take place.
The La Liga side are also in dialogue with the Spanish Embassy in Israel over the safety of travelling to the country.
Kiryat Shmona is in the far north of Israel, some distance from the range of Hamas rockets, but close to Israel's border with Lebanon and Syria, another scene of security tensions in recent years.