Fergie taunts Chelsea over Clattenburg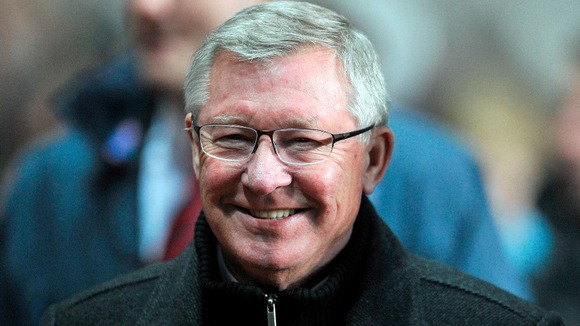 Manchester United manager Sir Alex Ferguson claims everyone in the game "apart from Chelsea" is pleased referee Mark Clattenburg has been cleared of racism allegations.
Clattenburg had been accused by Chelsea of making a racist remark to John Obi Mikel during a game with United at Stamford Bridge last month.
Chelsea are understood to be resisting calls for an unreserved apology to Clattenburg who has not officiated since the allegation was made.
The Football Association yesterday announced it was taking no action and Ferguson, who spoke up for Clattenburg in the immediate aftermath of the allegation, has reiterated his belief that the official was not guilty of the charge.
"I did not believe it anyway," Ferguson said today.
"The unfortunate thing for Mark is that he has had to carry that stain for the last few weeks.
"Everyone in the game is pleased for him now - apart from Chelsea."
Former Premier League referee Graham Poll does not see a reason why Clattenburg will not be able to oversee a Chelsea game again in the future.
Poll himself was subjected to accusations from some of the London club`s players in 2006, with allegations he had promised to "sort them out" later withdrawn.
"I don't think, given time, we will have a situation where Mark Clattenburg can't referee Chelsea," he told talkSPORT.
"Mark won't have a problem with the players at all. They truly believed Ramires had heard something improper from the start. You can understand the strong feeling, and the fact that it was misinterpreted is not the problem."
Poll went on to follow referees' union boss Alan Leighton in blaming Chelsea for making the allegation known, adding: "The issue is Chelsea football club. I understand they have to investigate the allegation and protect their employee.
"But they went so public and were so damming before they had looked at it first. That's the issue."
Villa manager Paul Lambert believed Chelsea should not have made their complaint public.
He said: "Was it right to go public on the issue? I would say no. Anything like that should be handled behind closed doors.
"You can't prove nothing, can you, and quite rightly the guy has been acquitted over it.
"It has been a bit of a mess really. Nobody knows what is right and what is wrong, and what is said and what is not said.
"Hopefully that is put to bed now and people can just move on and get on with their jobs."
Manchester City manager Roberto Mancini said: "I am happy for him. If he did nothing, it is correct like this."
Newcastle boss Alan Pardew has called on football fans to welcome Clattenburg back to the fold after his exile.
He said: "It was an allegation that has been proven not to be true, and therefore we should all support Mark.
"I have just heard his first game is actually at Southampton, I believe, on Wednesday and I hope the Southampton fans cheer his name.
"It's time for the football community to back people when they are found not guilty, which he has been, and give him some support, which I do today and I hope fans do up and down the country."