Norwich report racial abuse of Bassong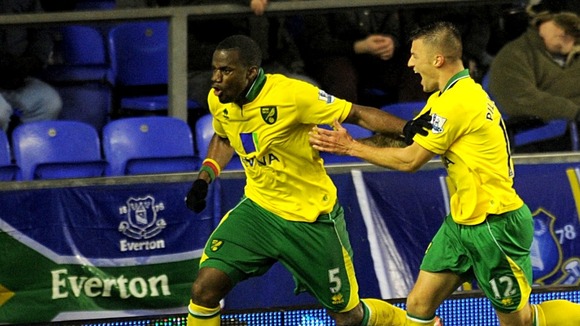 Norwich chief executive David McNally has confirmed the club will speak to police about alleged racist comments directed at defender Sebastien Bassong.
The Cameroon defender headed a late equaliser to earn the Canaries a 1-1 draw at Everton in the Barclays Premier League yesterday and was last night believed to be the subject of racist abuse on Twitter.
Norwich are aware of the comments and McNally tweeted today: "For those asking last night, we will be following up with the police regarding the racist comments reported after the game."
He later added: "Not relevant which team they support. Don't accept racism from anyone and so these comments will be reported to the police."