Fergie hints at Vidic return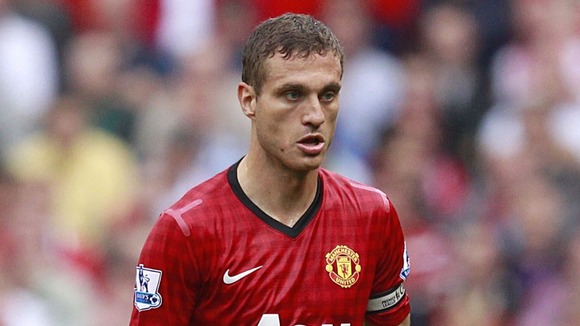 Nemanja Vidic is ready to put 18 months of injury hell behind him.
The Manchester United skipper has made just 13 appearances since straining a calf muscle at West Brom in August 2011, which started a chronic run of fitness problems.
In Basle last December, Vidic ruptured cruciate knee ligaments, which ended his entire campaign.
Then, just five matches into the new season, the 31-year-old experienced a tightness around the knee that required him to undergo more surgery, and even raised fears about whether he would ever return to his best.
However, Vidic has been more upbeat about his comeback, indicating at the weekend that he was ready to rejoin first-team training.
And, whilst the final decision has been left to the 31-year-old, Sir Alex Ferguson is not ruling out the prospect of Vidic returning for Wednesday's Champions League encounter with CFR Cluj at Old Trafford.
"It would be nice to play him on Wednesday," said Ferguson. "I wouldn't be afraid of that.
"He has returned to training and done all his work but he needs matches."
If Vidic did come through the Cluj game unscathed, it would put him in line to face Manchester City at the Etihad Stadium on December 9.
Ferguson views Vidic's organisation skills and power in the air as a useful weapon to combat Vincent Kompany, who scored the crucial winner in last season's corresponding fixture with City that allowed the Blues to take a decisive advantage in the title race.
"For the last year and a half he has only played 10 or 12 games (actually 13)," said Ferguson.
"The best way forward for us is to listen to Vida himself.
"He has the experience to know what's best for him and know when the time is right to come back in the team."