Muamba: I pushed myself too far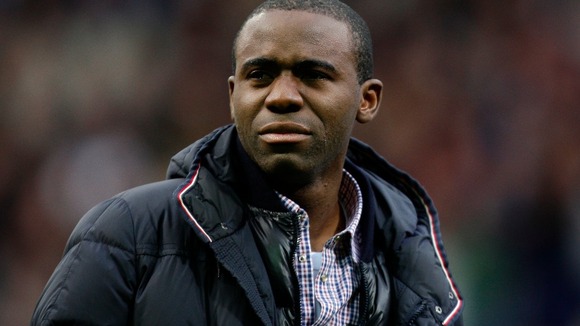 Fabrice Muamba says he thinks the cardiac arrest he suffered on the pitch may have happened because he pushed himself too far training in America prior to Bolton's pre-season preparations last year.
In a candid interview for the new ITV4 documentary 'Life Stories: Fabrice Muamba', the former Bolton midfielder recounts how his life has changed since he collapsed during an FA Cup game with Tottenham in March this year.
The documentary features exclusive behind-the-scenes footage from Fabrice's emotional recent return to the scene of his collapse at White Hart Lane last month - from the moment he was cheered onto the pitch by Tottenham fans, to pointing out the spot where he collapsed, and received a standing ovation from a full house at half time.
It also tells the story of how he moved to Britain from Congo as a young boy and developed into a Premier League footballer.
Fabrice says he now believes that he may have overstretched himself during training while on holiday in America. In order to reach the level of fitness he wanted, he trained for seven hours a day for a fortnight, yet says he did not feel any undue signs of fatigue at the time.
Asked by ITV Sport's Gabriel Clarke if he ever pushed himself too far, Muamba answered: "I pushed myself too far, last season before the pre-season I went away to America for two weeks just to work, work, work, you know. Just physically to work and get myself in a good condition to come back and play in the Premier League again.
"I was fit but I wanted to be even fitter, I wanted to come back even fitter than the other guys… I think I pushed myself very very far to the point where, maybe I went too far with it."
Watch 'Life Stories: Fabrice Muamba' on Tuesday December 4 at 10pm on ITV4