Euro 2020 to be staged across the continent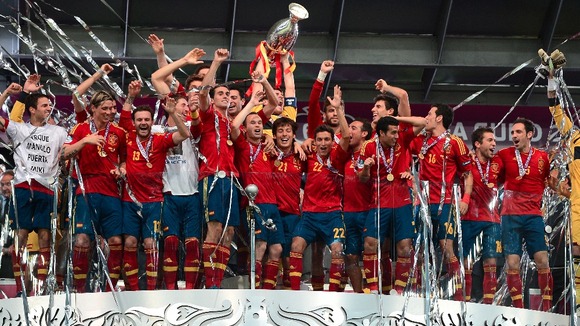 UEFA will stage the Euro 2020 tournament in a number of cities across the continent, the European governing body have decided.
The decision was taken by UEFA's executive committee at a meeting in Lausanne today.
It means there will be no one country hosting the tournament. The Football Association have already put forward Wembley to UEFA as a possible venue for the final.
The announcement will also give hope to Wales, Scotland and the Republic of Ireland hosting some Euro 2020 matches - they too have already expressed their interest to UEFA.
UEFA general secretary Gianni Infantino told a press conference after the meeting: "Some important decisions have been taken.
"UEFA Euro 2020 will be staged across the continent, in various major cities, following a decision taken today. A Euro for Europe follows an initial idea by UEFA president Michel Platini.
"The response has been extremely positive from all the national associations."
Turkey had initially bid to host Euro 2020 and the country's UEFA vice-president Senes Erzik opposed the decision, Infantino confirmed.
The format and number of cities that will be involved in the tournament will be decided by UEFA's national teams committee.