Kids earn their Spurs at the Lane
by Matt Ogborn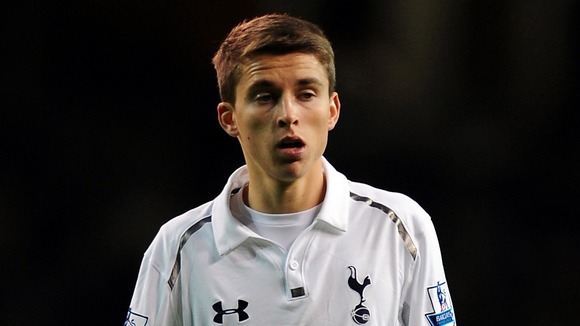 It seems unlikely that André Villas-Boas will unleash his promising crop of youngsters from the start this evening at the Lane against Panathinaikos with Europa League progress at stake.
Even though Tottenham only need a draw against the Greeks sitting below them in the Group J table, the Portuguese looks set to place his faith in his senior charges. Whereas Tom Carroll and Andros Townsend were given the nod in previous games, Tom Huddlestone, Gylfi Sigurdsson and Clint Dempsey will most likely start this time around.
After a mixed beginning to his Spurs career, AVB knows full well a long run in Europe's second-tier competition can help maintain a high level of form in the Premier League and FA Cup.
Winning begets winning. Ask Ferguson, Wenger or Mourinho and they will tell you that every game should be treated as a must win. The rocky domestic spell that included defeats to Chelsea, Norwich, Wigan, Manchester City and Arsenal has been put quickly in the rearview mirror with consecutive victories over West Ham, Liverpool and Fulham.
To be fair to Mourinho's former protege his side have been unlucky with poor decisions in Europe, most notably home and away to Lazio. It doesn't change the fact, though, that they need a positive result to progress from their current position on seven points after one win and four draws.
What of these youngsters then that could still get the call off the bench if Jesualdo Ferreira's Athens outfit do not read the script? Carroll is seen as the next player to follow Steven Caulker and Jake Livermore through the ranks into regular first-team football. The impish midfielder may look barely out of short trousers, however his incisive vision, wiry strength and gutsy demeanour have the Spurs backroom team purring. You only have to rewind back to the much-needed 3-1 victory over NK Maribor at home to see exactly why.
There is still the feeling that the 20-year-old needs a stiff top-flight loan test, which benefitted Caulker at Swansea and Kyle Walker at Aston Villa but he could well remain in north London.
Townsend is another intriguing character. Born with exceptional pace and a sweet left peg, it is only his attitude that has stopped him from blossoming sooner. Indifferent loan spells in the Championship were compounded by a controversial stop at Leeds that had Neil Warnock tearing his hair out.
He seems to have found a friend in Villas-Boas, however, his impact potential off the bench elevating him into the England U21 squad alongside fellow youth graduate Carroll and right-back Adam Smith. With Stuart Pearce's side given a comfortable draw next summer in the European Championships, a good tournament for both, if selected, will please the Lane hierarchy no end in the wake of senior England caps for Caulker and Livermore.
The new golden age of Tottenham youth shows no sign of stopping there. Former Barcelona academy midfielder Cristian Ceballos and Ivory Coast striking sensation Souleymane Coulibaly are both impressing in the NextGen series.
More importantly for England fans, Alex Pritchard and Shaquille Coulthirst are playing at such an elite level that Barcelona and Real Madrid are sniffing around them. Credit must go to often maligned chairman Daniel Levy for instilling a strong youth emphasis at the club, now helped by, arguably, the best training centre in world club football at Bulls Cross in Enfield.
Whatever happens tonight, AVB is in an enviable position of being able to call upon a talented roster of homegrown and foreign kids to bolster a first-team squad full to the brim with established internationals. Chelsea and Manchester City take note.