Racism: UEFA's past record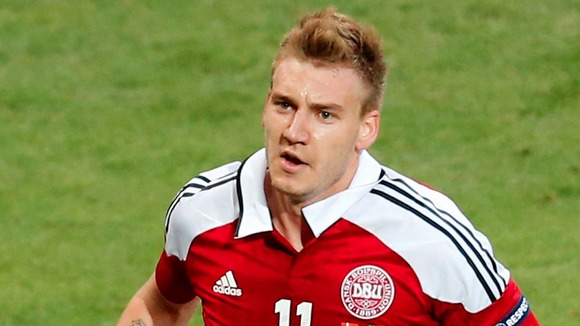 UEFA today fined the Serbian federation £65,000 for the "improper conduct" of their supporters during and at the end of their Under-21 European Championship qualifier against England in October.
Here, ITV looks at some of UEFA's past fines for racist abuse and how they compare with other punishments the organisation has issued.
UEFA'S RACISM FINES
June 2007 - Serbian federation fined £16,500
England Under-21 players were subject to racist abuse during their victory over Serbia at the European Championships in Nijmegen. A stadium official had to intervene to tell supporters to stop, saying: "We will not tolerate your racist chants. Please stop or leave the stadium."
June 2008 - Croatian federation fined £10,000
Croatia fans were found guilty of racist behaviour during their Euro 2008 quarter-final tie with Turkey.
Sep 2011 - Bulgarian FA fined £34,000
Bulgaria coach Lothar Matthaus was forced to apologise for the fans who aimed monkey chants at Ashley Young, Ashley Cole and Theo Walcott during England's Euro 2012 qualifier in Sofia. Matthaus said: "It's pitiful for things like that to happen. And, as a result of that, I'd like to apologise on behalf of the Bulgarian Football Federation."
April 2012 - Porto fined £16,700
The Portuguese club were punished after their fans directed monkey chants at Manchester City striker Mario Balotelli during a Europa League match in February.
June 2012 - Russian federation fined £24,000 and Spanish federation fined £16,000
Russia were punished after racist chants were directed at the Czech Republic's Theodor Gebre Selassie during their Euro 2012 match in Wroclaw. The Spanish were fined after their fans abused Balotelli, also during a group match in the tournament.
October 2012 - Lazio fined £32,500
Lazio fans directed monkey chants at Tottenham players Jermain Defoe, Aaron Lennon and Andros Townsend during a Europe League match at White Hart Lane.
AND HOW THEY COMPARE
June 2009 - Chelsea fined £85,000 for failure to control their players and fans
The Blues were fined following their controversial and highly-charged Champions League semi-final defeat to Barcelona at Stamford Bridge. Didier Drogba launched a foul-mouthed tirade at referee Tom Henning Ovrebo after the official turned down several penalty appeals, while fans threw missiles onto the pitch.
April 2011 - Rangers fined £35,652 for sectarian chanting
Rangers were fined and their fans were banned from one European away game after being found guilty of sectarian chanting during a Europa League match at PSV.
June 2012 - Nicklas Bendtner fined £80,000 for pants stunt
Denmark striker Nicklas Bendtner was banned for one match after he lowered his shorts to reveal the logo of a betting company on his underpants after scoring in the Euro 2012 clash with Portugal. Bendtner, 24, was found guilty of improper conduct.