Butragueno excited by United tie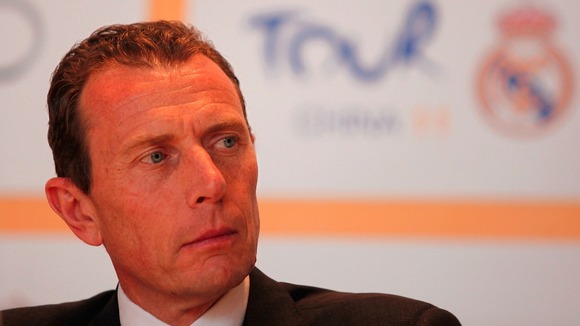 Cristiano Ronaldo will face Manchester United for the first time since he left Old Trafford after Real Madrid were drawn against his old side in the last 16 of the Champions League.
The tie will also pit Jose Mourinho against Sir Alex Ferguson in the most mouthwatering tie of the first knock-out round of Europe's top club competition.
Emilio Butragueno, Real Madrid's director of institutional relations, said it would be a special match for Ronaldo - and for the two managers.
He said on www.uefa.com: "I am sure it will be a special game for him (Ronaldo). He's a great professional. I'm sure he's going to do his best to help us qualify. It's going to very, very special for him.
"It will be a thrilling experience for everyone. Manchester United are not only a great team but a great organisation known around the world.
"But we know it's going to be tough, Sir Alex Ferguson has been there over 25 years and he's a fantastic manager - he knows how to get the best out of his players and they have top players, but we are Real Madrid and we will try our best.
"I know the coaches have a great relationship. We are very happy with him [Mourinho] and I hope he's going to lead the team to the Champions League to make our fans feel proud of the team."
United's club secretary John Alexander hoped there was a lucky omen in the draw.
He told Sky Sports News: "Out of several standout ties, I think this is the one.
"It's the tie that everyone wanted to see - but that nobody wanted to see, they wanted to save it for later in the competition.
"When you think about the traditions of these two clubs they have both been incredibly successful, but of course the past is history.
"One thing going in our favour is that our one victory over Real Madrid in this competition was in the year we won the final at Wembley [in 1968] so let's hope that is a lucky omen."