Ronaldo won't celebrate at United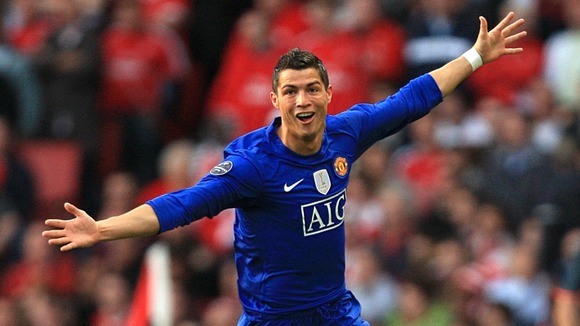 Cristiano Ronaldo has claimed he will not celebrate should he score for Real Madrid against Manchester United.
The forward is set for a reunion with the club he left in 2009 in the last 16 of the Champions League next year.
Ronaldo, who spent six years at Old Trafford, winning the Premier League three times and the Champions League once, will take on his former employers at the Bernabeu on February 13 before returning to Manchester on March 5.
"If I score against United I won't celebrate," the Portugal international told Spanish newspaper AS.
"I still talk to (Sir Alex) Ferguson. I miss him a lot, like I do Manchester United.
"I felt very happy there, it was like a family.
"I spent six great years there and I am still friends with my former team-mates.
"It is thanks to Manchester United that I am enjoying football at Real Madrid. Without them I wouldn't have become the player I am today."