Oxlade-Chamberlain: Gunners future is bright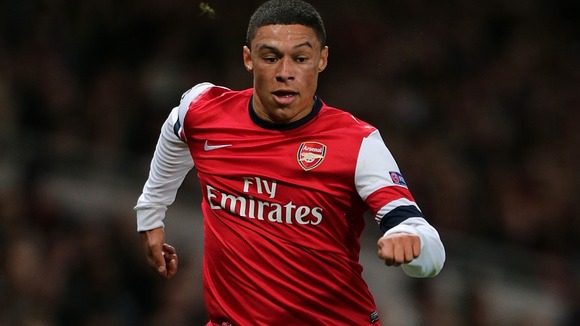 Arsenal forward Alex Oxlade-Chamberlain believes the future is bright for the Gunners after their 1-0 win over Wigan at a rain-lashed DW Stadium in the Premier League.
Mikel Arteta scored the only goal from the penalty spot in the second half and Oxlade-Chamberlain, one of five players to sign new deals at Arsenal this week, believes manager Arsene Wenger has got the mix right.
"The players that we've got here now, there's some really exciting young players," Oxlade-Chamberlain told Sky Sports after being named man of the match.
"I think it's a good mix of youth and experience. The future does look bright for us."
Oxlade-Chamberlain praised Wigan for their attacking approach despite being in the bottom three.
He said: "They set up with a lot of men in midfield. In the first half it was hard to get to grips with their midfield at times."
Arteta thought there were encouraging signs for Wigan despite the loss.
"I think they have been unlucky with the result because the way they play is quite 'offensive'," he said.
The Spaniard was also happy to be able to celebrate three wins in a row for Arsenal for the first time this season.
"It's a big win for us, that's three in a row now," said the former Everton man. "I am really happy with the points. It's been a tough game, the conditions were really difficult."