Redknapp admits interest in Cole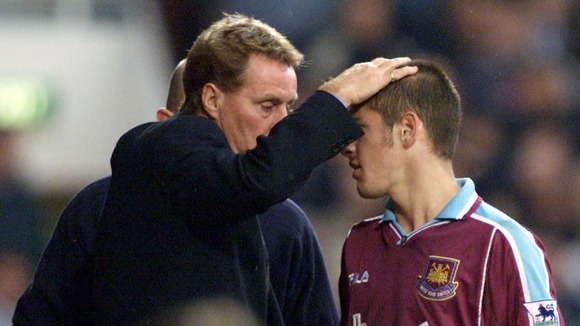 QPR boss Harry Redknapp has admitted he would be interested in signing Joe Cole if the Liverpool midfielder is available.
Redknapp takes his side to west London rivals Chelsea tomorrow still marooned at the foot of the Barclays Premier League after taking over at Loftus Road in November.
The January transfer window is now open and a host of big-name players have already been linked with QPR as Redknapp looks to keep Rangers in the top flight.
Although the former Tottenham manager was not forthcoming with specific targets he was full of praise for Cole, a player who he managed as a youngster at West Ham.
"I have got a lot of time for Joe as a player and a person," he said. "He is a good lad to have around your football club - a good player.
"I would like to bring Joe here if we could but the deal has to be right for the club.
"We couldn't do a deal for what his contract is at Liverpool. We would have to look at doing a deal with Liverpool if they are willing to let him go.
"I will have to speak to Brendan (Rodgers) when the time is right and see what he has to say."
Cole may be of interest to Redknapp but the 65-year-old does not think players are easy to acquire during the transfer window and with QPR in their current predicament.
"It is difficult to find players at this time of year," he said.
"Not many players let players go and in the situation we are in, they will look to hold you to ransom anyway. They see you are in a desperate situation and try to squeeze the life out of you. It is difficult but we will see. We are looking around.
"I have got a list of names - players I would like to try and get. Actually getting them is not easy. It is all about value, prices and everything else."
Another of Redknapp's former proteges will line up against him at Stamford Bridge tomorrow with Frank Lampard likely to skipper Chelsea.
The England midfielder struck a match-winning brace for the Blues against Everton at the weekend but his future at the club is still in doubt with no new contract currently on the table but Redknapp, who is Lampard's uncle, does not believe the 34-year-old is heading for the exit door at Chelsea.
He said: "I can't see him leaving. I would be surprised if he left Chelsea.
"I don't know - I haven't discussed it with Frank. I would be surprised if he left Chelsea. I think his heart is at Chelsea, the fans absolutely idolise him.
"He is still a top player - two goals at Everton again the other day. He is an amazing goal-scoring midfielder so I still think there is every chance that he will still be at Chelsea next year."
Chelsea have won their last four league matches and new interim manager Rafael Benitez appears to be converting a large majority of supporters who were unhappy with appointment.
Redknapp knows his side face a tough task to leave Stamford Bridge with a result on Wednesday and was full of praise for Benitez.
"Rafa has gone in there, they have got fantastic players and he will do a good job there," he said.
"He will do an excellent job there - he is a top manager. His record is top class.
"But he has taken over an outstanding group of players - they won the Champions League last year."