Hastings unfussed by Middlesbrough threat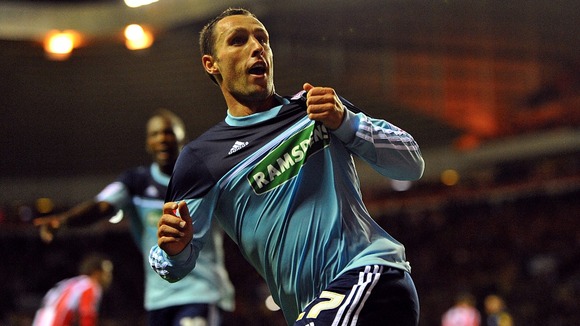 Hastings player-manager Sean Ray insists his side are not concerned about a Middlesbrough backlash when they meet at the Riverside in the FA Cup third round tomorrow.
The Ryman Premier Division club, who are the lowest-ranked side left in the competition, are enjoying a rich run of form.
Despite drawing their last six matches in all competitions, they are unbeaten in 12 and have lost just once in their last 18 outings.
Boro are having a fruitful season themselves and are fourth in the npower Championship, just two points adrift of the automatic promotion places.
They made a disappointing start to 2013 as they went down 3-1 to Derby at Pride Park on New Year's Day, but Ray told Press Association Sport: "We're not worried.
"All we can do is worry about ourselves. We're as organised as we can be and that's all that's important to me.
"Our job was to get the boys ready and we've done that. We're as ready as we'll ever be and we won't worry too much about what awaits us."
The Arrows had only made one appearance in the first round of the competition before this season, a 1-0 defeat at Stevenage in 2002.
They were given a bye through to the first qualifying round and then kicked off their campaign with a 3-1 win over Chatham Town in September before going on to beat Staines, Hitchin and Blackfield & Langley.
A narrow 2-1 victory over Bishop's Stortford followed before a televised shoot-out victory against Harrogate in the second round.
Hastings and Middlesbrough are separated by 131 places in the football pyramid but Ray believes his side have prepared as well as they can under the circumstances.
He said: "We've not been able to have a look at them. No-one has gone down and we've not had any videos, but we do know the system they play and that's what we've worked at.
"We know it's a different level up in the Championship. Middlesbrough are a tough side to beat, for any side. They've been in good form themselves this season.
"I don't know what team to expect, we just don't know. But I can't worry too much about that, we've done all we can do.
"A couple of the clubs in our league who play close to Middlesbrough have given us a little bit of help in certain areas. They've passed on a few things but we've done as much as we can."
Although Tony Mowbray's side pose a different threat to what Hastings are used to, the minnows are buoyant heading to the Riverside after what has been a busy week in East Sussex.
"There is a lot of pressure of course," Ray added. "This is a big deal for us. It's our first ever appearance in the third round so we've had a lot of people wanting to talk to us. It's been nice, but it's also been pretty hectic.
"But the players have been fantastic. I've had no trouble with anyone, they've all stayed pretty grounded. At the end of the day this kind of thing doesn't happen all the time."
Ray has a near fully-fit squad to choose from.
His only concern is over goalkeeper Matt Armstrong-Ford, who has been struggling with a persistent knee problem, and Ray is keen to bring in a replacement.
"We've actually been speaking to Newcastle this week about getting Jak Alnwick in on loan in time for the game," he added. "Nothing is confirmed yet but we're hopeful of sorting it before we travel."