Mansfield boss enjoying 'dream' weekend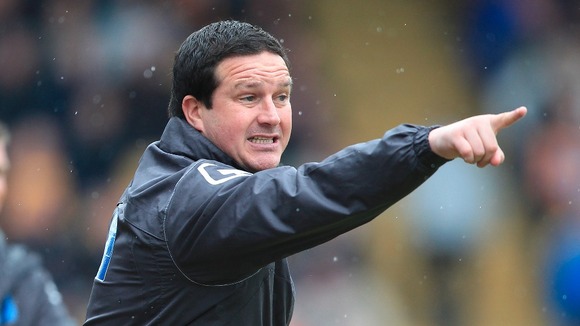 Today marks the start of the biggest weekend in the life of Mansfield manager Paul Cox.
Cox will marry long-term partner Natasha Bertin this afternoon, little more than 48 hours before his team host Liverpool in the FA Cup third-round on what will be the day of his 41st birthday.
Cox will tie the knot in West Bridgford, Nottingham, and the reception will be in a specially-erected marquee at the club's training ground next to the One Call Stadium where the Stags will lock horns with the seven-times winners of the competition on Sunday.
The pair were planning to wed in the summer but Cox promised to bring it forward if Mansfield won the replay against Blue Square Bet Premier rivals Lincoln to set up a dream clash with the Merseysiders.
"Apparently I agreed to get married if we beat Lincoln in the second round," said Cox yesterday.
"My girlfriend and the chairman were talking about it during the game and after the win, Carolyn [Radford, chief executive] and the chairman were congratulating me - I thought they were talking about the result.
"Then they said that they were looking forward to the big day - the wedding.
"So the wedding is on Friday after training and there will probably be one or two more cameras there now, but it is something I will embrace and cherish."
On Sunday's televised clash, Cox added: "The way it's fallen, it is going to be quite a weekend. But it will all be fabulous for me.
"To play Liverpool in the FA Cup is a dream and it is a great birthday present for me.
"It will be a massive game for the club. The players, chairman and supporters all deserve it.
"I think the whole town is up for it. There is only a few days to go and everyone is ready for the big game. We want to give a good account of ourselves and make the supporters proud of our players."
Mansfield chairman John Radford is revelling in the extra attention the club is receiving.
He said: "This is fantastic for the club. It is a chance for us to show off Mansfield Town and the squad we are getting together in front of a national TV audience.
"We are Mansfield Town playing the mighty Liverpool, it is fantastic and hopefully we can give them a game. We will be flying the flag for the Conference."