Arsene Wenger defends Arsenal economic model and claims 'we pay very well'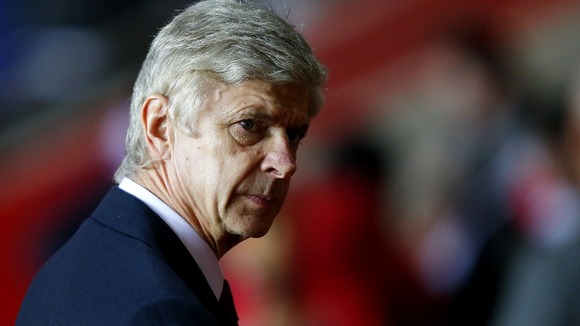 Manager Arsene Wenger feels winning the FA Cup would give Arsenal an "aura" once again.
The Gunners head to Swansea for tomorrow's third-round tie aiming to keep alive hopes of finally ending their long run without silverware in 2013.
A generation of players have passed through Wenger's squad since Patrick Vieira lifted the FA Cup at the Millennium Stadium some seven-and-a-half years ago.
While Arsenal have not stood still in that time, moving to their new 60,000-seater Emirates Stadium home, reaching the Champions League final in 2006 and also consistently qualifying for Europe's elite club competition, Wenger accepts getting their hands on a trophy would change the mindset of the current squad as they look to emulate 'the Invincibles'.
"There is a change of course, there is an aura around the team that is built through the history of the team. That makes them feel strong together," he said.
"It is an energy that builds up inside the team that you sense, that is linked with the success that the team has achieved.
"It is the same the other way around - you only achieve if you really believe, so it is always a vicious circle."
Wenger, however, feels the likes of Thomas Vermaelen, Jack Wilshere, Theo Walcott and Mikel Arteta have all the makings of a side capable of mounting a sustained assault on the biggest prize.
"The fact that you can be consistent improves the confidence, after, it's [about] winning the trophy," he said.
"For us, what is important [is] to fight for the Premier League, as long as we don't do that, something will be questioned.
"Even if you win the cup, [which] is important to me, people will say 'yes, but we want you to fight for the Premier League'.
"The strength of the club here demands you fight for the Premier League."
Despite his acceptance of the need for some silverware to be brought to Emirates Stadium sooner rather than later, Wenger accepts playing at football's top table remains a pre-requisite for the continued development of the club.
"For people, the Champions League is very important today. It makes a massive difference for everybody inside the club," he said.
"To recruit [and] to keep the players, you need to be in the Champions League first.
"I agree, people always still dispute that with me and I agree it's not enough, but it is the basic requirement."
Walcott has yet to agree a new deal, but Wenger remains confident a compromise can be reached to keep the England forward at Arsenal past the end of the season.
With figures of around £100,000 a week being touted as the going rate to secure the 23-year-old's signature, Arsenal are likely to have to push the boundaries of their wage structure to seal the deal.
Wenger, though, maintains so long as the financial commitment does not put an excess strain on the well-managed club coffers, then there should be no issue with loosening the purse strings to make sure another key player does not leave.
"As long as our business is organised in a way where we do not need any help from anybody, and pay our people with our resources, it's defendable economically," Wenger said.
"You can always say 'is it enough? Is it too much or not enough?', that becomes a more philosophical question.
"But as long as the economical balance is respected and you pay the people who work for the club with the resources you created, it makes economical sense. That's why I always defend our model.
"We pay very well. I did fight all my life to pay people who work for us well. I believe if you can afford to do it, you do it."
Arsenal do not have the wage disparity in the dressing room of some of their big-spending rivals.
Wenger feels that policy is sound.
He added: "We get something that makes sense and that is defendable in front of every single player.
"We make exceptions as well sometimes, but the exceptions are maybe not as high (as elsewhere). If we want to keep making profit, we have to accept that."