Prostitutes in Brazil sign up for English lessons before 2014 World Cup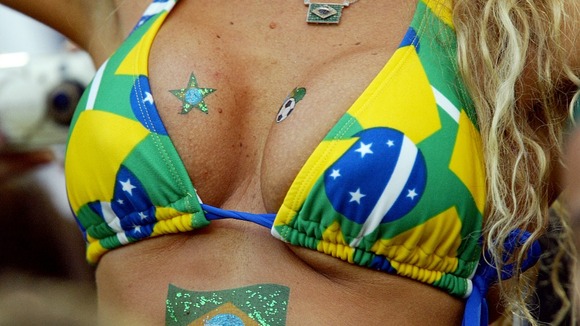 Prostitutes in Brazil are already signing up for free English classes ahead of the 2014 World Cup. (Prostitution is legal in Brazil.)
Cida Vieira (no relation to France legend Patrick), the President of the Association of Prostitutes in Belo Horizonte, which is organising the classes, said she expects at least 300 of her group's 4,000 members to take English classes before next summer's tournament.
"I don't think we will have problems persuading English teachers to provide services for free," Vieira said. "We already have several volunteer psychologists and doctors helping us.
"It will be important for the girls who will be able to use English to let their clients know what they are charging and learn about what turns them on.
"And for the same reasons we are also thinking of offering free French and Italian classes," she added.