Manchester City release Michael Johnson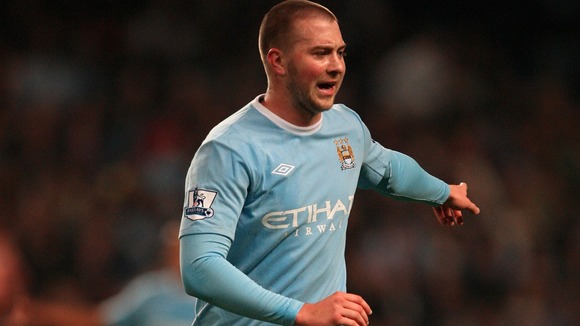 Premier League champions Manchester City have confirmed the release of midfielder Michael Johnson.
The 24-year-old academy graduate looked set for great things at Eastlands, but he was originally held back by serious injury, which kept him out for long periods.
Johnson then failed to regain the level of fitness and form he enjoyed when breaking into the club's first team.
His last appearance for City came in a League Cup game in 2009, but he hasn't featured since.
He did have a spell out on loan at Leicester under former City boss Sven Goran Eriksson, but was unable to make an impact and was sent back to the north-west early.
In recent times, his off the field behaviour has made headlines, after being charged twice with drink-driving.
A photo emerged on Twitter (below) of the former England under-21 international looking overweight, which seemingly forced City to announce Johnson's early release from his contract, which was due to run out in the summer.
Johnson's departure from City confirms the sad demise of one of the country's great talents.