Remy: I didn't move to QPR for the money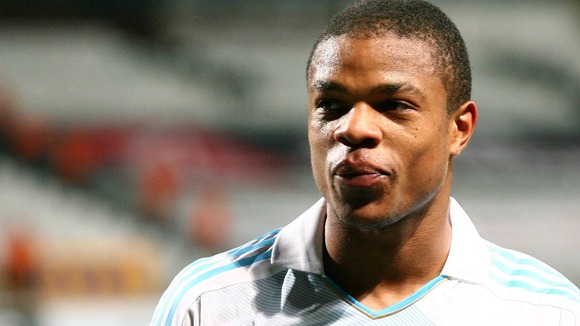 Loic Remy has denied he had snubbed Newcastle in favour of joining QPR because of the financial package offered by the Barclays Premier League's bottom club.
The France striker looked set to join the Magpies after manager Alan Pardew made what he described as a "fantastic offer", only to instead move to Rangers who are reported to have offered him £80,000 per week.
Newcastle great Alan Shearer expressed his surprise at Remy's decision and suggested that money was the motivating factor, but the £8million capture from Marseille revealed the influence of QPR manager Harry Redknapp was key.
"The finance doesn't come into it at all because Newcastle offered me a very good contract as well," Remy said.
"I've seen that a lot of people are surprised I came to QPR and say that I came here for money, but my decision was no way based on financial reasons.
"I could have stayed at Marseille because I had a good contract there. There are a number of reasons for why I had to leave Marseille for here.
"QPR were very open, they wanted me and it's great to be here.
"It's true that I hesitated between Newcastle and QPR. I went to meet the staff at Newcastle and there came a time to make a decision and I made that decision based on two factors.
"Firstly I already knew the coach Harry Redknapp and secondly, I'm very excited by the project QPR have here for the future.
"It's a big challenge and the team are in a difficult situation, but since Harry Redknapp has been here things have changed a great deal."
Redknapp monitored Remy when he was Tottenham manager and went to Marseille to meet him, only to be put off by the £20million price tag being quoted at the time.
Remy's price tag dropped this season, however, after he slipped down the pecking order at Stade Velodrome and his move to the Premier League became inevitable with Newcastle and QPR competing for his signature.
One week ago Redknapp explained that an attempt to stage talks was rebuffed by the 17-cap international, but Rangers seized the initiative through the intervention of owner Tony Fernandes.
A game of FIFA 12 between the two - Remy played as Bayern Munich, Fernandes chose Argentina - proved critical.
"I was very surprised by Tony Fernandes. The chairman came to meet me in Marseille and is a very down to earth man.
"It's true that he's ambitious, but he's also very humble. He actually came to my house, which is something that has never happened to me before, and asked if I wanted to play on the PlayStation.
"That's how I knew he was a straight forward human being. Yes he's a chairman, but first and foremost he's a human being.
"I don't want to talk about relegation or the terms of my contract, I just want to show that Loic Remy is a good footballer."
Remy will make his debut at West Ham tomorrow - QPR's third successive Premier League London derby - and it is hoped he will soon be joined at Loftus Road by fellow Frenchman Yann M'Vila.
Rangers are hoping to succeed with a £7million bid for M'Vila, but face competition from Everton and clubs in Russia for the Rennes midfielder.
The presence of Remy, however, could swing it in QPR's favour with the new recruit already attempting to persuade his friend to follow him to London.
"I know Yann very well. He's a very good player. He has a great pass and good vision. I'd like him to come here because the project is very exciting," he said.
"I spoke to some of my team-mates yesterday in training and we all want him here.
"I've told him how nice the people are here - it's quite different to France. I think he would be very happy here.
"We need players like him here in order to progress, but ultimately it's his decision."
Redknapp revealed that his pursuit of M'Vila is ongoing, while his attempt to sign Tottenham midfielder Jake Livermore on loan hangs in the balance.
Strikers Djibril Cisse and DJ Campbell are likely to depart this month, but goalkeeper Rob Green and defender Anton Ferdinand will stay. Full-back Jose Bosingwa's future has yet to be determined.