Watch live: South Africa v Cape Verde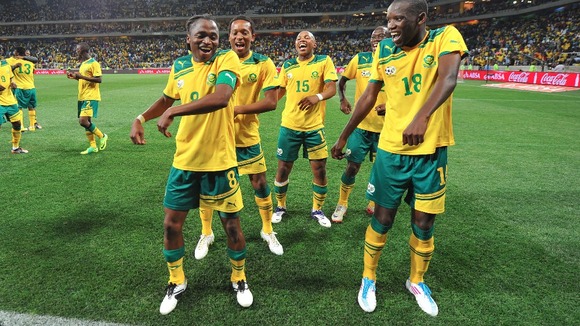 Matt Smith presents live action of the opening match in the 2013 Africa Cup of Nations as hosts South Africa play outsiders Cape Verde.
Former South African international Quinton Fortune is joined in the studio by Efan Ekoku, with commentary from Clive Tyldesley and Jim Beglin.
The programme starts on ITV4 Saturday 18th January at 3:30pm and you can also stream the match live online here.
About to set off for Soccer City for opening game of African Cup of Nations between South Africa and Cape Verde Islands. 90,000 crowd.
A big crowd is expected for the opening game of the tournament.