Bundesliga round-up: Guardiola arrives at Bayern Munich
by Ben Loder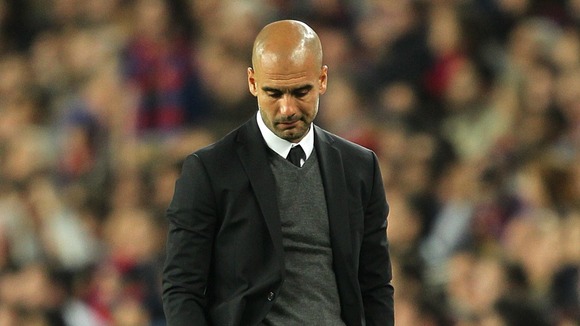 The announcement last week that Pep Guardiola will join Bayern Munich at the end of the season attracted worldwide attention to the Bundesliga and elicited universally positive reactions – even from the Bavarians' rivals, with Borussia Dortmund boss Jürgen Klopp and general manager Hans-Joachim Watzke both describing the appointment as great news that will raise the profile of the entire league.
Bayern president Uli Hoeneß praised the Catalan's motives for joining the Rekordmeister: "He turned down a lot of money to come to us. That's not to say he'll be a welfare case," the president said. Quite the opposite - reportedly he will overtake Carlo Ancelotti as the best-paid coach in the world, earning 17 million euros a year in Munich. For his part, midfielder Thomas Müller is willing to put off the change of coach indefinitely, maintaining: "Pep Guardiola is not relevant here until a minute after midnight on 31 June." Guardiola's future charges stayed on track to ensure he takes over a team of champions with an unspectacular 2-0 home win against bottom side Greuther Fürth.
Current title-holders Dortmund, and Bayern's closest challengers Leverkusen both started the year with impressive wins, against Bremen and Frankfurt, respectively, but the match of the weekend was undoubtedly in Gelsenkirchen on Friday. "I've never experienced a game like that" – the words of both Schalke 04's Ciprian Marica and Hannover 96's Jan Schlaudraff after a bizarre second half between their two sides that saw eight goals in 40 minutes, with the home team coming out 5-4 winners. That meant Schalke's interim coach Jens Keller got off to a winning start in the Bundesliga, but he admitted after the match, "You sit there as coach and don't understand what's going on [in a match like that]. We can't score five goals to win every week."
The best man on the pitch was Lewis Holtby, whose goal and two assists have encouraged Tottenham Hotspur to try and bring the playmaker to White Hart Lane in January rather than waiting for his contract to expire at the end of the season. Schalke would be willing to let him go, but only at the right price, and general manager Horst Heldt was forthright in his post-match comments: "The offer from Tottenham is not acceptable, and Lewis hasn't got any cheaper [after that performance]."
Hoffenheim goalkeeper Tim Wiese – who in summer claimed he had chosen the Sinsheim club despite interest from Inter and Real Madrid – showed a rare example of self-awareness in an interview this week, he admitted: "Most people want us to be relegated." The club's result on Saturday was equally unusual - the 0-0 draw with Mönchengladbach was their first clean sheet since September and edges Wiese and co. closer to denying neutral fans their wish, though Augsburg gained ground on them with their first away win of the season – a dramatic 3-2 victory in Düsseldorf.