Watch Africa Cup of Nations live: Morocco v Cape Verde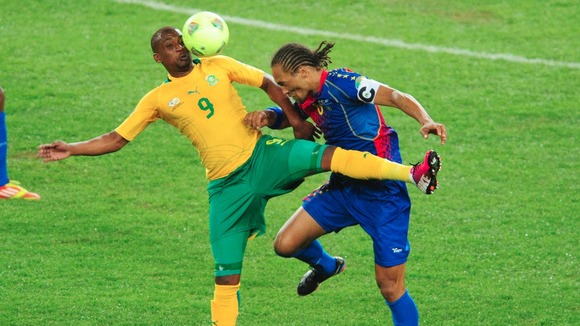 Watch Morocco v Cape Verde in the exciting Africa Cup of Nations live on ITV4 and ITV.com on Wednesday 23 January from 5.30pm
Morocco and Cape Verde will hope for an improvement in front of goal in Wednesday's Group A match at the Moses Mabhida Stadium after both sides began their campaigns with goalless draws.
Cape Verde would have been the happier with their opening day stalemate after coming close to upsetting hosts** **South Africa, in their first African Nations Cup match.
However Morocco coach Rachid Taoussi has demanded more from his side after they drew with Angola.
"As you know, we are not efficient enough, we don't make the most of our opportunities and in this coming match we know we will have opportunities to score," Taoussi told reporters.
"But in order to do that, we need to focus, we need to work to reach our goal, which is to score.
"We created space and moved the ball around well against Angola, but did not punish them. However, I must be patient as we have a young team with an average age of 24 and we are building.
"Let us remember that Angola are a good team with excellent strikers and I believe we can offer more in our games this week against Cape Verde and** **South Africa."
Neither team has injury concerns ahead of the clash and Cape Verde boss Lucio Antunes, buoyed by his side's draw with the tournament hosts, believes his side could progress from the group.
"The result against** **South Africa has given my squad enormous confidence. We had the better chances in that match despite facing the host nation in front of 80 000 supporters," he said.
"I am so happy and so are the people back home. No one really took us seriously before the competition kicked off, but now they know we are no whipping boys.
"We were well organised at the back, restricting** **South Africa to a couple of half-chances, and now we must improve our sharpness up front to achieve a beautiful dream and reach the quarter-finals."
The game will be live on ITV4 and ITV.com at 5.30pm on Wednesday 23 January.