Ferguson brands De Gea critics 'idiots'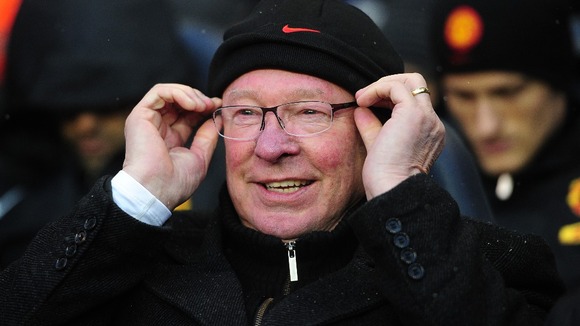 Sir Alex Ferguson has no interest in listening to the "idiots" analysing David de Gea.
Gary Neville was critical of the Manchester United goalkeeper in the aftermath of Sunday's 1-1 draw at Tottenham, when De Gea's weak punch led directly to Clint Dempsey's injury-time leveller.
That negative analysis led to a claim by former Sky Sports presenter Richard Keys that Neville's attack was ordered, although he did not say who by.
Neville was not alone in his opinion though, with Alan Hansen amongst those who felt De Gea had made the latest blunder of his fledgling career.
De Gea has received some backing, most notably from former United keeper Peter Schmeichel.
However, it seems Ferguson has no interest in any of it, and will instead cocoon De Gea within the United family to ensure he comes through this latest storm.
"You have to listen to some idiots in the game," he said.
"It is better we deal with David de Gea rather than the press. I think we are quite good at that.
"He had a fantastic game and was 30 seconds away from that. I remember talking about how well he played and then 30 seconds from time the ball park changes.
"Outfield players maybe make 20 mistakes in a game. But they (goalkeepers) are in a crucial position.
"It is unfortunate for the lad but he has to deal with it and we will help him."
That Ferguson felt United should have had a foul in the build-up to the goal only made the situation worse.
It goes some way to explaining his post-match attack on assistant referee Simon Beck, which he was asked to explain by the Football Association.
Ferguson's response was delivered last night and he must now wait until Tuesday before discovering whether any charges are to be brought against him.
Clearly the United manager's argument is that he should be allowed to criticise Beck, although he suspects the matter has become personal.
"That is what I have put in my letter exactly. But you never know the FA," he said.
"We are high profile and the profile of me is such that the FA naturally panic as soon as the press criticise them.
"I think that is what you will find. That is why they have sent me a letter.
"Whether I think it is unfair or not doesn't matter to them really at this point.
"I just think it is more about me than what I have said."