Watch the FA Cup Fifth Round draw live on ITV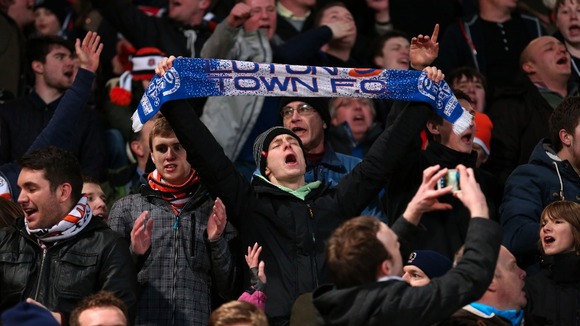 The draw for the FA Cup Fifth Round will be made live on ITV on Sunday evening following the conclusion of the live Fourth Round tie between Oldham and Liverpool.
Former players Kevin Ratcliffe and Nigel Jemson will make the draw at Wembley at approximately 5.45pm.
Watch the draw live and in full on ITV and ITV.com.
Numbers
1 Luton Town
2 Oldham Athletic or Liverpool
3 Wigan Athletic
4 Blackburn Rovers
5 Barnsley
6 Middlesbrough
7 Millwall
8 Leeds United or Tottenham Hotspur
9 Arsenal
10 Manchester City
11 Manchester United
12 Brentford or Chelsea
13 Reading
14 Huddersfield Town or Leicester City
15 Milton Keynes Dons
16 Everton
*Fifth round ties will take place over the weekend of February 16th and 17th.