Christopher Samba nears move to QPR after he leaves Anzhi's training camp in Spain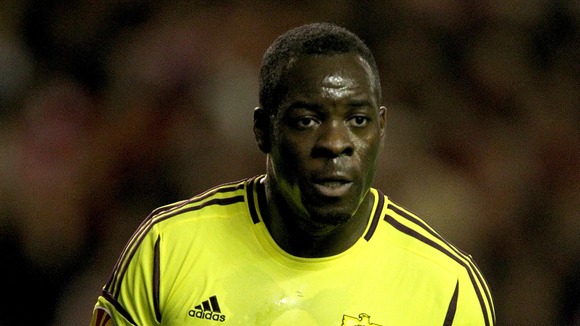 Christopher Samba's prospective move to QPR took a step closer today, as Anzhi Makhachkala manager Guus Hiddink confirmed today that the Congolese centre-half had left the club's training camp to fly to England.
News surfaced on Tuesday that former Blackburn defender Samba had gone AWOL from Anzhi's winter training camp in Marbella, reportedly leaving breakfast without speaking to any of his team-mates.
Now Hiddink has admitted that Samba is in England to discuss terms over a transfer, with his destination likely to be the Premier League's bottom side QPR.
"It's not a very good situation," Hiddink told Sport Express. "Samba was with us during this season, began preparations for the winter training camps, and suddenly this opportunity arose with an English club.
"Yesterday he left for England," Hiddink added. "Unfortunately we didn't even have chance to say goodbye to him. Everything has developed very quickly.
And Hiddink appeared resigned to losing Samba to Harry Redknapp's side.
"It's a problem we have to deal wish," the Dutchman said. "We have to face facts. I think in the next few days the details of his exit will be finalised."
QPR are said to be willing to pay £10million for 28-year-old Samba, who cost Anzhi £12.3million when he joined the Russian club from Blackburn in February 2012.