Clarke still wants Peter Odemwingie to stay at West Brom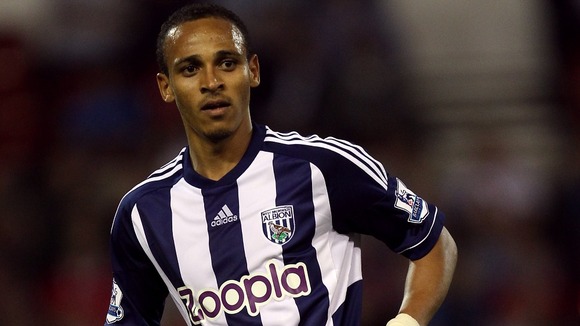 West Brom boss Steve Clarke wants to keep unsettled striker Peter Odemwingie although he admits every player "has their asking price".
But Clarke has questioned whether QPR will make another return for the Nigerian international after having bids of £2 million and £3 million rejected.
Odemwingie had a transfer request turned down on Friday and then proceeded to issue a series of tweets in which he was critical of the midlands club.
Clarke, whose side visit Everton in mid-week, said: "I want Peter to stay. There's no shift in that, not from my point of view.
"There's an asking price for everybody. Cristiano Ronaldo wasn't for sale but when it got to £75m it seemed like a good idea at the time!
"But I'm not sure there will be a third bid. I don't think there is a third bid coming."
Clarke has intimated attempts to lure unsettled striker Odemwingie may be driven by "greed".
He said: "Thankfully I don't live in the murky word of football agents.
"I'm in the real world. I just deal with the squad of players I've got.
"People ask if the money is drying up in football. I'm not sure it is. I think there is still plenty of money in the game.
"But, where there's a lot of money, there's normally a little bit of greed and that's what is driving it (the deal)."
Clarke admits he has made contingency plans should Odemwingie leave.
He said: "Would you need to replace him?
"We have discussed it. It's really difficult for us to replace him. That's why I would rather he stayed.
"In an ideal world, if I lost one of my key players, I would want to replace him. But it's not so easy."
Clarke admits it would be difficult to try and block players from using Twitter.
He said: "It's so much part of society now that to try to block or ban it would be difficult.
"I think you have to try and advise your players to use it wisely."
Clarke is looking for Albion to put their season back on track at Goodison Park after a six-game sequence without a win.
He said: "They've had a good season, good squad, invested again. But we've been up and around Everton for most of the season.
"It is just unfortunate the last few weeks we've slipped four points behind them.
"But we go there in a better shape squad wise and look to put on a good performance and hopefully close the gap."
Strikers Shane Long and Marc-Antoine Fortune, midfielder Claudio Yacob and striker Shane Long are all back in contention after injury.