Live Africa Cup of Nations: Togo v Tunisia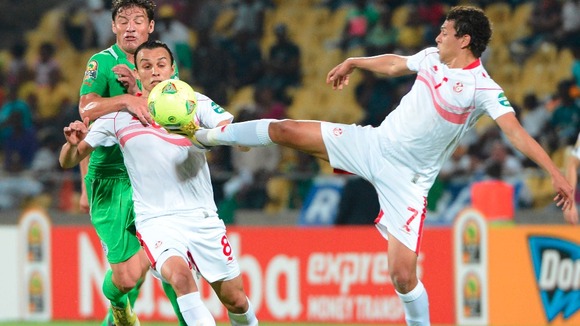 Watch the final game in Group C on Wednesday, as Togo meet Tunisia in a winner-takes-all tie for a place in the Africa Cup of Nations quarter-final. **The match is live on ITV4 and ITV.com from 4.30pm on Wednesday.
Togo striker Emmanuel Adebayor insists he is happy to put the team before personal accolades ahead of their winner-takes-all African Cup of Nations clash with Tunisia.
The two sides go into the match in Nelspruit level on three points in Group D and vying for the one remaining qualification sport.
Togo have the edge on goal difference, meaning a draw would do for them, and Tottenham frontman Adebayor is determined to do his bit to help them make the quarter-finals.
"The most important thing is not to see the great Adebayor, but to see a goal-scoring Adebayor," he said on supersport.com.
"My mission is to score goals. If people think that they haven't seen the great Adebayor, so be it.
"I haven't come here for fame and glory. I came here to win matches."
Togo have won one and lost one so far, beaten by tournament heavyweights Ivory Coast before beating Algeria, with Adebayor on target.
Coach Didier Six also claims his side are not a one-man team.
He said: "A great team is built on a foundation and we have a great goalkeeper and a great centre-forward. We now focus on the Tunisia game and as already said this is a good team.
"We are in the so called group of death, it is not over for us at all and we will give it all our efforts."
Tunisia need to win to go through following their 3-0 loss to Ivory Coast last time out.
They only beat Algeria thanks to an injury-time goal, their only one in the tournament so far.