Wayne Rooney saddened by plight of hero Paul Gascoigne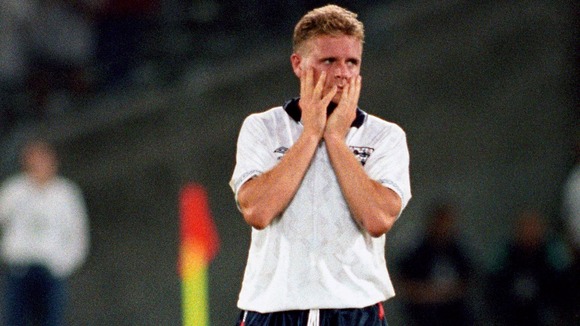 England striker Wayne Rooney admits Paul Gascoigne was his hero when growing up and and is saddened to hear of the midfielder's current plight.
Former England star Gascoigne is undergoing treatment for alcohol addiction and has been admitted to a treatment centre in the United States.
Rooney was just starting out on his career at Everton when he had the opportunity to train with Gascoigne and he made a big impression on the youngster.
He believes Jack Wilshere, England's man of the match against Brazil in midweek, is the closest modern day player with the qualities of Gascoigne.
Rooney said: "It's a shame, of course (Gascoigne's current situation). He was a hero of mine growing up and it's sad for everyone to see and read about.
"My best wishes are with him and hopefully he can get himself out of this situation. I'm sure everyone, every England fan and every Paul Gascoigne fan wishes him the best of luck.
"I trained a couple of times at Everton with him. I was only about 14 or 15 but, of course, for Everton to sign a player of that stature was incredible.
"I was watching him play for England for years so to then have him going to the same place as I was going to train was great and to see some of the stuff he could do with the ball.
"Even though it was towards the end of his career at Everton, he still had a big impact on some games."
Rooney added: "I would dream of doing stuff he did, the way he ran with the ball.
"Probably the closest thing I've seen to Gazza is Jack Wilshere, where he gets the ball and runs at players a lot quicker and a lot stronger than people realise.
"It was a great experience as a lad. I was going home and telling my mates, 'I've just trained with Paul Gascoigne'.
"The stand-out moment has to be the Scotland game (during Euro 96) and the goal. I'm not sure about the celebration but the goal was a great goal!"
It is hypothetical now but Rooney wonders what may have happened to Gascoigne's career had he linked up with Sir Alex Ferguson at Manchester United.
He said: "You never know what would have happened. I know Alex Ferguson is the best at looking after his players and making sure his players are doing the right thing.
"I'm sure he would have at least tried to help."