Chris Samba cried on the day he left Anzhi, club's director reveals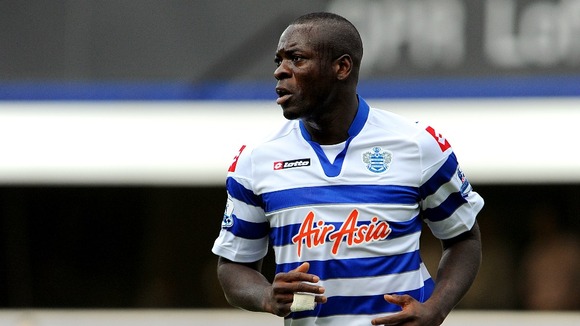 Anzhi director German Tkachenko has revealed defender Christopher Samba wept when he left the club to join QPR during the January transfer window.
The Congolese international shocked the Russian club by leaving their training camp in Spain to travel to London for talks with the Hoops, and he eventually sealed a £12.5million switch to Loftus Road a few days later.
But in an interview with sports.ru Tkachenko revealed Samba's decision to leave was a difficult one for both club and player.
"At QPR he will earn almost as much as he did at Anzhi," Tkachenko said. "In my view QPR have lost their minds.
"When they agreed to pay his release fee we wept. He wept.
"Everybody says that he ran away from the club, but that's not true. He didn't put any pressure on the club until we received an offer from QPR for £12.5million, the amount required by his contract."
Tkachenko went on to explain that family circumstances led Samba to his decision to return to the Premier League, just a year after leaving England to join Anzhi from Blackburn Rovers.
"It was linked to the threat that he would lose contact with his children," Tkachenko said of Samba's desire to join QPR.
"That was a big blow. He was a guy who loved all of us. And besides, he is a very good defender. I think he is one of the top five defenders currently playing in Europe."
And Tkachenko suggested he would be keen to sign Samba again if given the opportunity.
"If we are successful and playing in the Champions League, I dream that Samba will become an Anzhi player again," he added.