Think things are bad at Liverpool? Zenit St Petersburg are there for the taking
by James Appell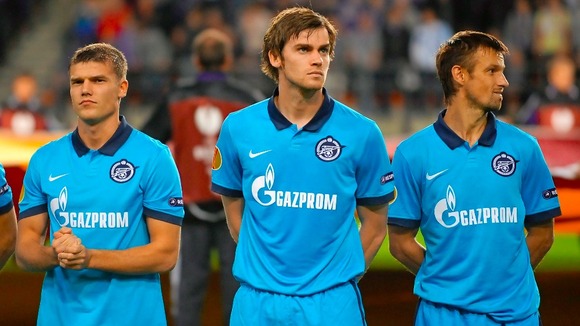 Some might say Liverpool's 2500 mile round trip to St Petersburg this week comes at the worst possible time for the Reds.
The fixtures gods could have looked a little more kindly on Brendan Rodgers' side. With both energy and morale sapped by defeat to West Brom on Monday night, they flew to Russia on Wednesday for a chilly evening's Europa League football, and then will have to thaw out back on Merseyside in time to host Swansea on Sunday.
Consider, too, the weather conditions that will greet Liverpool at Zenit's Petrovsky Stadium. February is not a time to spend long periods outdoors in St Petersburg - the monthly average high is minus 3.3 degrees C - and even Petersburgers find 90 minutes standing on the cold concrete at the roofless Petrovsky in wintertime a test of their endurance.
A year ago when Benfica came to visit in the Champions League Round of 16, Zenit laid on free tea and coffee to help the home fans keep warm. This year a couple of the club's fans have prepared for the tie by visiting the Antarctic.
But, though frost-bitten Liverpool fans might disagree, Thursday is in many ways the perfect time for an away fixture in St Petersburg. If Liverpool have ambitions to win the Europa League - and with the prospect of Champions League qualification next year fast evaporating you have to say they ought to - beating Zenit would be a giant stride in the right direction.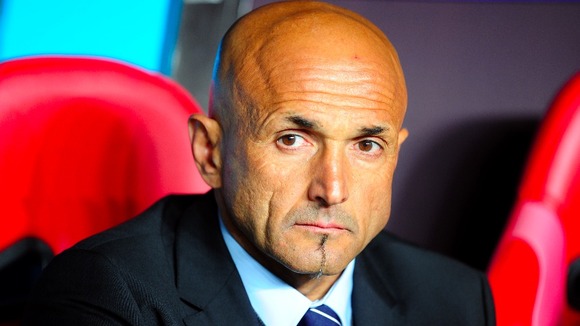 Russia's reigning champions are as vulnerable now as they ever will be. Without a competitive fixture under their belt since 10 December, as the Russian league takes its extended winter break, Zenit are bound to be a little ring-rusty.
No number of friendlies in sunny Abu Dhabi or Turkey, where the squad have spent their winter training camps, can prepare players for a crucial European knock-out tie.
Indeed, Konstantin Zyryanov, a wily midfield with plenty of European experience, has been ruled out of the Liverpool game, along with full-back Domenico Criscito, a player on the fringes of the Italian squad. They will be missed.
In addition, the club have hit a sticky patch both on and off the pitch. On the domestic front they trail league leaders CSKA Moscow by five points, an unfamiliar position for a club which has led largely from start to finish in each of the last two seasons. Zenit are also still smarting from their failure to qualify from a Champions League group which contained AC Milan, Malaga and Anderlecht - no pushovers, you might say, but hardly a group of death.
There is unrest in the boardroom, where there is currently much finger-pointing relating to Zenit's new stadium, currently under construction, which has so far run several years and millions of roubles over budget. As things stand the project has cost $1.3billion, and at that rate should easily overtake Wembley to become the most expensive stadium in history.
A criminal investigation has begun, and though the regional government and contractors are the main target of police scrutiny, the affair has done nothing to help morale at the club.
The repercussions of a now notorious public letter calling, among other things, for the club to get rid of foreign players and ban homosexuals from the squad, issued in December by a group of 20 or so Zenit fans, continue to be felt too.
Tensions have risen ahead of Liverpool's arrival in Russia, with Reds' executive director Ian Ayre suggesting the threat of racism at the game was 'a major concern'. It's a story which refuses to go away, another unwanted distraction for coach Luciano Spalletti.
To me, skin doesn't have colour. Skin is skin...[the letter from a group of Zenit fans] is just the opinion of a particular group of people. It's not the opinion of all Zenit supporters, and it's not the opinion of the city as a whole. And it's a mistaken opinion.
– Luciano Spalletti, speaking to the press on Wednesday.

And, perhaps most damaging, unrest among several of Zenit's most reliable players has pock-marked the winter break. Captain Igor Denisov earned notoriety last autumn when he was banished to the reserves after a spat with new $100million signings Hulk and Axel Witsel, supposedly over the pair's huge wage packet.

Despite a recall he has yet to fully mend his relationship with Spalletti, and there has been talk he will be allowed to leave the club during this month's Russian transfer window.

Denisov's partner in crime Roman Shirokov - the midfield pair are by some measures Zenit's best players - is another who has voiced a desire to leave the club.

Another club stalwart is set to depart this month in the shape of Russia international full-back Aleksandr Anyukov, while Portugal defender Bruno Alves, admittedly a fringe player, has said he will leave in the summer unless he gets more playing time.

These four alone have racked up a combined 23 years service in St Petersburg, and while Zenit have the squad (and, more importantly, the money) to absorb their departure, the sense that the club is undergoing a sea change is undeniable.

Liverpool know all about how vulnerable that makes a team, having themselves stuttered since Brendan Rodgers took the Anfield hot-seat promising a long-term change of strategy.

If they are to win away to Zenit, a side who have lost just one European match at home in their last 19 stretching back to the autumn of 2008, now is as good a time as any.