Smalling surprised by Manchester United FA Cup failure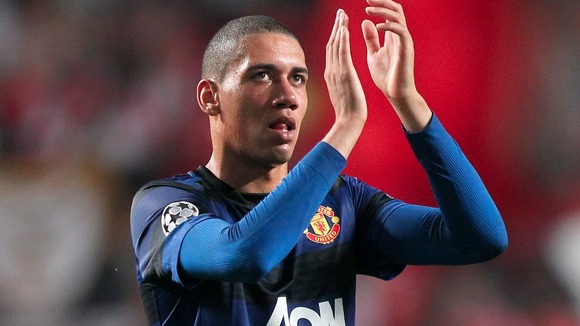 Chris Smalling has admitted he was stunned to discover it is nine years since Manchester United last lifted the FA Cup.
United have a proud record in the competition.
They have won it 11 times, more than any other club, and it was famously Sir Alex Ferguson's first trophy as United manager.
Indeed, that replay win over Crystal Palace sparked a run of four triumphs in the competition within nine seasons.
However, the successes dried up after the Red Devils defeated Championship outfit Millwall at the Millennium Stadium in 2004.
They have lost two finals and two semi-finals since. And Ferguson has made it clear a change in fortune is required.
"I was quite shocked at how long it has been since United won the FA Cup," said Smalling.
"It is a massive competition and one we all look forward to.
"Before we played West Ham in the third round, the manager stressed how much we wanted to win this tournament.
"There are quite a lot of lads who haven't won it despite being here for quite a while."
With plenty of changes anticipated for the fifth-round tie against Reading at Old Trafford tomorrow night, including the likelihood of a start for Smalling, from the team that drew with Real Madrid on Wednesday, the strength of Ferguson's squad is now becoming evident.
And, though the faces will change, there should be no lack of confidence given United are on a 15-match unbeaten run stretching back to a home loss to CFR Cluj in the Champions League two months ago.
"There is a lot of confidence and the results are showing," said Smalling.
"We are going for three competitions, so there are plenty of matches for the whole squad to play in and we are peaking at the right time."
Not that Smalling is taking anything for granted. And it is not just due to the FA Cup's enduring capacity to shock.
After all, United have found it difficult to finish teams off at Old Trafford this season, whilst Reading have found some form since that encounter between the two sides at the Madejski Stadium in December, which the visitors edged by the odd goal in seven.
"No game is a foregone conclusion," said Smalling.
"Even in the league a lot of teams down at the bottom have beaten a teams at the top.
"I have seen quite a lot of Reading's games. They play good football and have recently picked up a few points."
The incentive is there though, with Arsenal's demise taking another Premier League heavyweight out of the road to Wembley.
And Ferguson has made it clear he sees no reason why United cannot challenge for honours on all three fronts, and potentially emulate that historic 1999 Treble-winning campaign.
"The manager has stressed that he expects to go to the end in all three competitions," said Smalling.
"The FA Cup is notoriously unpredictable. Luton reached the fifth round this year, which shows that anything can happen so there is no point looking too far ahead.
"But our home form has been good and another victory can give us the impetus to kick on and get to another final."
In addition to Smalling, 14-goal striker Javier Hernandez is a likely starter.
Wide-men Ashley Young and Nani will also hope to be involved, whilst Tom Cleverley and Anderson should be chomping at the bit after also missing out on a starting berth at the Bernabeu.