We'll start from scratch, Zenit coach Luciano Spalletti insists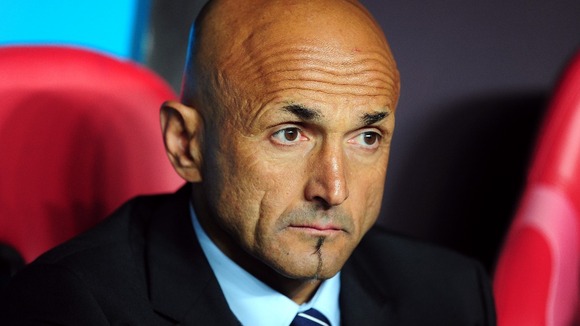 Zenit St Petersburg coach Luciano Spalletti has told his team they must forget their first-leg advantage to eliminate Liverpool from the Europa League.
The Russian side hold a 2-0 lead heading into the second leg of their last-32 tie with the Reds at Anfield.
Liverpool - five times the continent's champions - hope to recreate the atmosphere from some of their most famous European nights to pull them through and Spalletti has warned his players not to sit back.
The former Roma boss said: "We have to play the game as if it was 0-0 in the first game. We have to forget about the 2-0 scoreline.
"We will have to control the match better and not pass the initiative to Liverpool too much.
"We need to be particularly prepared - Liverpool have a very good reputation for scoring in serious matches.
"Often having lost the first leg they have overcome the obstacle and gone on to win.
"Liverpool may push us back but we are going to follow the same tactics and strategy as last week."
Zenit found themselves in the Europa League after being edged out of a Champions League group featuring Malaga and AC Milan.
Milan finished just a point ahead of the Russians but Spalletti was not wondering what might have been as he prepared to watch the Italian giants face Barcelona in a mouth-watering Champions League clash on TV.
The 53-year-old said: "Of course I will watch it, it will be a fantastic spectacle.
"We don't wallow in self-pity. We are not going to feel bitter, we will learn a lesson from it.
"The team's experience is growing at this level. We have played quite a few matches in the Europa and Champions League.
"The players want to carry on gaining more experience and winning games."
Spalletti, who has won two Russian titles in just over three years at the club, has not settled on a regular captain this season.
There has been speculation Russia international midfielder Roman Shirokov will be the next to take the armband but Spalletti wanted to keep people guessing.
"We will see who grabs the armband first," he said at a press conference. "If it is Shirokov, he will be captain."
The tough-tackling and outspoken Shirokov - once branded the Joey Barton of Russia - has recently suggested he might like to move to one of Europe's bigger clubs.
He claimed that was not on his mind this week but did invite speculation.
The 31-year-old said: "I am not thinking about that. I am not here to trial for different teams. If I receive an appropriate offer I may consider it."
Sergei Semak, who scored Zenit's second goal in the first leg, suggested after the game his side had been lucky to win.
Liverpool had squandered a number of chances before Hulk opened the scoring after 69 minutes.
Shirokov said: "Obviously they had a few opportunities and we were lucky but it was hard work as well.
"We will work just as hard to create chances."