Scotland assistant coach Stuart McCall praises 'terrific' Gareth Bale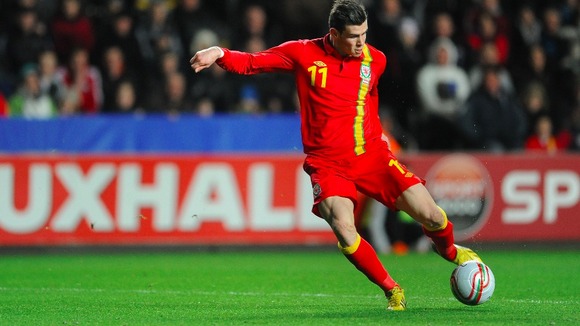 Stuart McCall has hailed Gareth Bale as the most influential player in the Premier League right now, with Scotland again facing the daunting task of stifling his talents.
The winger was the star man as Wales secured a controversial 2-1 victory over the Scots in Cardiff in October and looks set to be on top form again for next month's World Cup qualifier at Hampden.
Bale stole the show with a stunning winner for Tottenham in last night's 3-2 win at West Ham, meaning he has now netted eight of Spurs' last 10 goals.
Scotland assistant coach McCall said: "There is some top quality in the Premier League.
"Luis Suarez is sensational and Robin van Persie is having a great season as well, but, for impact on a game and match-winning goals, it is certainly Gareth Bale at this moment in time.
"He's terrific. If we're being honest, he was the one who ripped us apart. It was a fantastic goal at the end.
"His right foot is a bit weaker than his left, that goes without saying. You've got to try to throw him onto his right foot rather than his left.
"I was watching the game last night with my boy and he said, 'how do you stop him?'
"You've got to try to force him down one side of the park but I've still seen him smash them in from 25 yards with his right.
"He's just playing with so much confidence at this moment."