1000 not out: Ryan Giggs' memorable career moments
Ryan Giggs' next game will be his 1,000th competitive senior appearance for club and country.
It is yet another remarkable milestone in the most phenomenal career of modern times, which is set to earn the Manchester United veteran his 13th Premier League title later this season.
Here, we pick up some of the most memorable moments from Sir Alex Ferguson's most loyal servant.
MAY 4, 1991 - MANCHESTER UNITED 1 MANCHESTER CITY 0
Some bone of contention here. Giggs admitted he did not touch the ball, Colin Hendry knows he did. Look at the record books and it says the then teenager settled this derby on his full United debut.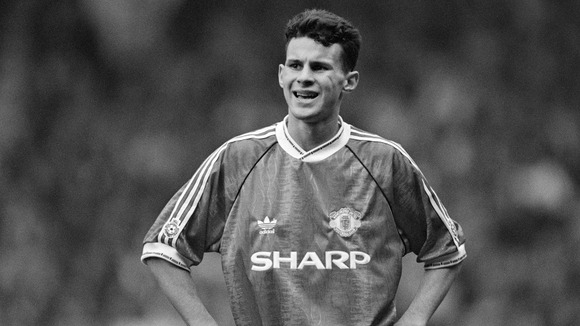 SEPTEMBER 19, 1992 - TOTTENHAM 1 MANCHESTER UNITED 1
First sighting of those mazy dribbling skills being able to frighten defenders to extreme. Gallops past Jason Cundy and Dean Austin, then beats Ian Walker before finding the net from the tightest of angles.
NOVEMBER 17, 1993 - WALES 1 ROMANIA 2
The nearest Giggs came to reaching a major tournament with his beloved Wales. Needing a win to qualify, Paul Bodin missed a penalty to put them in front and Giggs ultimately missed out.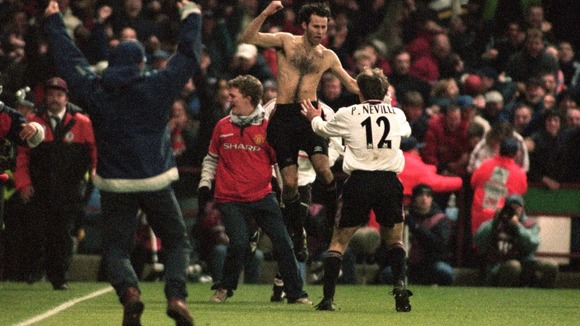 FEBRUARY 5, 1994 - QPR 2 MANCHESTER UNITED 3
Another from the scrapbook of great goals. Whips the ball away from Ray Wilkins, Giggs embarks on a forward charge Rangers were unable to resist. Eventually blasts a left-footed shot past Jan Stejskal.
APRIL 14, 1999 - ARSENAL 1 MANCHESTER UNITED 2
The goal that defined his career. Down to 10 men following Roy Keane's dismissal and kept alive by Peter Schmeichel's penalty save, Giggs seizes on a loose ball inside his own half and roars forward. Lee Dixon is the last man beaten before the shot careers past a startled David Seaman to send United to Wembley. Voted the best FA Cup moment of all time.
FEBRUARY 25, 2003 - JUVENTUS 0 MANCHESTER UNITED 3
After bearing the brunt of intense criticism earlier in the season, Giggs provides a reminder of his class on one of United's great European nights. The pick of his brace was a right-footed effort Gianluigi Buffon could not keep out.
SEPTEMBER 20, 2009 - MANCHESTER UNITED 4 MANCHESTER CITY 3
By now less reliant on pace, but more on ice-cold instinct. In the sixth minute of injury time in a frenetic derby, Giggs could have done anything when presented with the ball on the edge of the box. He provided Michael Owen with a perfectly-weighted pass for the winner.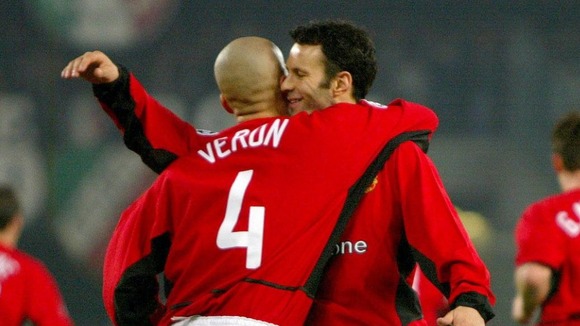 APRIL 26, 2011 - SCHALKE 0 MANCHESTER UNITED 2
United were finding it difficult to turn their superiority into goals in this Champions League semi-final. Giggs manages it midway through the second half to set up an easy win.
AUGUST 4, 2012 - GREAT BRITAIN 1 SOUTH KOREA 1 (South Korea won 5-4 on penalties)
The night when Giggs found out what so many of his United colleagues felt like. Aaron Ramsey missed a penalty to put Team GB ahead, and Daniel Sturridge missed one in the shoot-out to send Giggs out at the quarter-final stage of his only international tournament.
FEBRUARY 23, 2013 - QPR 0 MANCHESTER UNITED 2
Destined to be overshadowed by Rafael's blockbuster, Giggs settles another victory when he calmly beats Julio Cesar on what looks to be an unstoppable march to United's 20th title.