Chelsea insist it's business as usual after Rafa's latest rant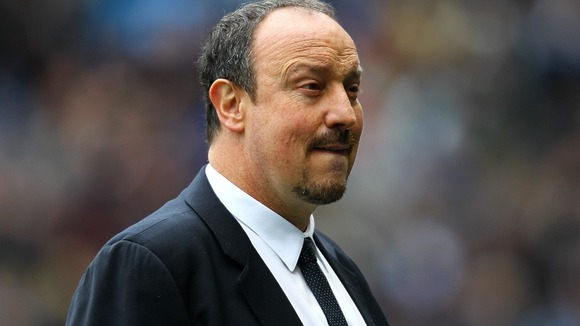 Chelsea insisted today was just another normal day at Stamford Bridge after Rafael Benitez's rant at the Blues support and his title of interim manager.
Benitez launched an impassioned monologue following the holders' 2-0 FA Cup win at Middlesbrough last night, which set up a quarter-final tie with Manchester United.
His criticism sparked suggestions his tenure in caretaker charge could come to an end as soon as today, rather than as scheduled at the end of season.
A Chelsea spokesperson said: "It's business as usual."
Press Association Sport understands Benitez was set to take training at the club's Cobham base this morning and, at this stage, expected to be in charge for Saturday's Barclays Premier League clash with West Brom.
Benitez's comments seemed unlikely to go down well with owner Roman Abramovich, although the Spaniard seemed unconcerned as he stated he would be leaving the club at the end of the season.
Benitez said last night: "I have a title. Someone decided the title would be 'interim'. Why? Just in case?
"If they want to blame me for everything that is wrong and then they say, 'We will put interim just in case', fine, that is your decision.
"I don't agree, but it's your decision and now everybody has to take responsibility. If we are in the Champions League, I will be the happiest man in the world.
"But next year, I will leave anyway because I have finished my contract, so they [his critics] don't need to be worried about me. What they have to do is concentrate on supporting the team.
"I have a contract until the end of the season, that's it, so they don't need to be worried about me."
Benitez insisted the Chelsea fans who once again chanted against him at the Riverside Stadium were in the minority, but urged them to look at the bigger picture.
He said: "It's a team in transition - they don't realise. In the past, we had [Didier] Drogba, [Michael] Essien, [Salomon] Kalou. These players, it was a very strong squad, players with experience in the Premier League.
"Now we have a group of players with talent, really good players with talent, but they need time. It's a time of transition.
"But they don't realise it was a time of transition when I came here.
"It doesn't matter what they say. I am a professional, I have experience and I will do my best.
"But if they carry on in the same way, they have to take responsibility because they are damaging the image of the club and the rest of the fans because people think all the fans are the same.
"The Chelsea fans are really good, they support the team, but if they continue with their agenda, I don't think they do any favours to the team."