Manchester United v Real Madrid: Key battles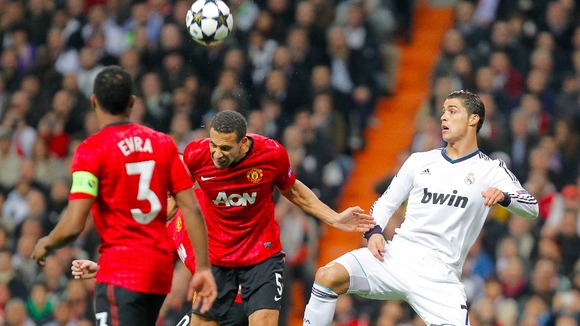 If Manchester United's Champions League tie with Real Madrid tomorrow night finishes goalless, Sir Alex Ferguson's men advance to the quarter-finals.
No-one is expecting such an outcome though, including Sir Alex Ferguson.
Here, we look at the battles that may decide they eventual outcome.
RIO FERDINAND v CRISTIANO RONALDO: Ronaldo will float around looking for weaknesses - he found one jumping with Patrice Evra in the first leg - but by definition, he needs to be somewhere within sight of United's goal. In-form Ferdinand has to stop him.
MICHAEL CARRICK v XABI ALONSO: The pace of the contest will be dictated by these two. Carrick is back to his best but Alonso is equally capable of cutting defences to shreds with a killer pass.
ROBIN VAN PERSIE v SERGIO RAMOS: Van Persie's form is not quite what it was and he missed a golden chance in the Bernabeu that would have given United victory. Ramos scored the winner against Barcelona on Saturday but it is his defensive capabilities that need to be tested.