Platini backs David Gill for UEFA executive committee election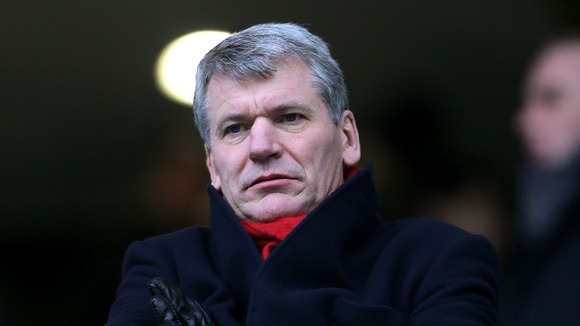 UEFA president Michel Platini is expected to give his support to Manchester United chief executive David Gill's bid to win a place on the executive committee of European football's governing body.
Gill has decided to step down from his club position - though he will remain a United director - in order to focus on winning election to UEFA as the Football Association's nomination in May.
That decision has been welcomed at UEFA as a demonstration of how seriously Gill views the role, and a source close to Platini welcomed the statement of intent.
The source said: "David Gill's announcement that he is stepping down as chief executive of Manchester United shows how serious he is taking this.
"He has provided leadership at Manchester United, the Premier League and at FA level and that is the kind of person who would be of benefit to UEFA."
It also helps that for years Gill has been a champion of UEFA's financial fair play rules, both on the European Club Association and in the Premier League - a stance which has also won Platini's approval. Gill has been active in campaigning for UEFA and at the weekend was for the first time part of the FA's delegation to the International Football Association Board meeting in Edinburgh, the game's law-making body.
Gill is aiming to succeed Geoff Thompson, who steps down as UEFA vice-president in May after more than a decade at European football's top table.