Bundesliga round-up: War of words
by Ben Loder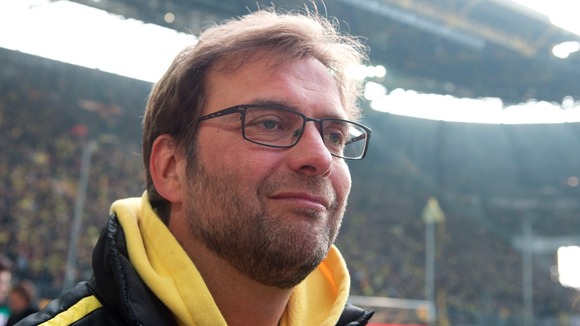 It was business as usual at the top of the Bundesliga this weekend, but a mini war of words between the league's top two coaches brought a little spice to proceedings.
After Bayern knocked Dortmund out of the cup on Wednesday, the Black and Yellows' boss Jürgen Klopp appeared to accuse his rival Jupp Heynckes of plagiarising Dortmund's style, saying, "It's a bit like what the Chinese do in industry – look at what the others are up to, and then copy it, but with more money." Heynckes then countered: "FC Bayern Munich has been around a little longer than Jürgen Klopp, and has always had its own style. If Jürgen ever trains Bayern or Real Madrid, maybe he'll talk a little differently."
Unfortunately for fans of footballing soap operas, Klopp appeared to bring the spat to an end in a radio interview, admitting: "The last thing I want to do is criticise a well-respected colleague. Jupp, if you're listening – sorry!"
Dortmund dispatched Hannover 3-1 on Saturday to maintain second place, while Bayern's attempt to set the most records since the Big Bang continued as they chalked up the highest total of away wins in a season and the most wins without conceding with a 1-0 victory at Hoffenheim on Sunday, though many had anticipated a cricket score against the league's most out-of-form side. Perhaps the Bavarians are saving that treat for Arsenal.
That scoreline did up the ante at the bottom of the table, as both Hoffenheim's relegation rivals bettered their result. Augsburg in particular look to be on an upward curve: their 1-0 win in Bremen means they have taken an impressive 12 from 21 points since the winter break. On current form, European hopefuls Bremen don't look entirely safe from the drop themselves, but manager Thomas Schaaf had stern words for those reporters keen to drive home the point. "Asking if we are in a relegation battle is, I'd say, a shitty question," grumbled the Werder stalwart.
But Bremen are not the only ones looking over their shoulder. Schalke youth-team product Julian Draxler put in a man-of-the-match performance for the Royal Blues on Saturday to ease the pressure on much-maligned boss Jens Keller, but the victims of Schalke's 4-1 away victory, Wolfsburg, are now only six points off a relegation play-off.
Draxler revealed that a former Veltins-Arena hero helped inspire his performance, telling the world of Facebook that he was watching videos of Spanish legend Raul on the team bus on the way to the game. "Everyone knows I'm a big fan of his … he did some incredible things," said the 19-year-old. Indeed, Schalke retired Raul's number seven indefinitely after just two seasons in Gelsenkirchen. But having successfully taken on the Spaniard's role behind the striker, Draxler might yet have his eye on that famous shirt.